FBOMB launches a fresh new nut-based bar snack similar to last year's
Apr 12th, 2021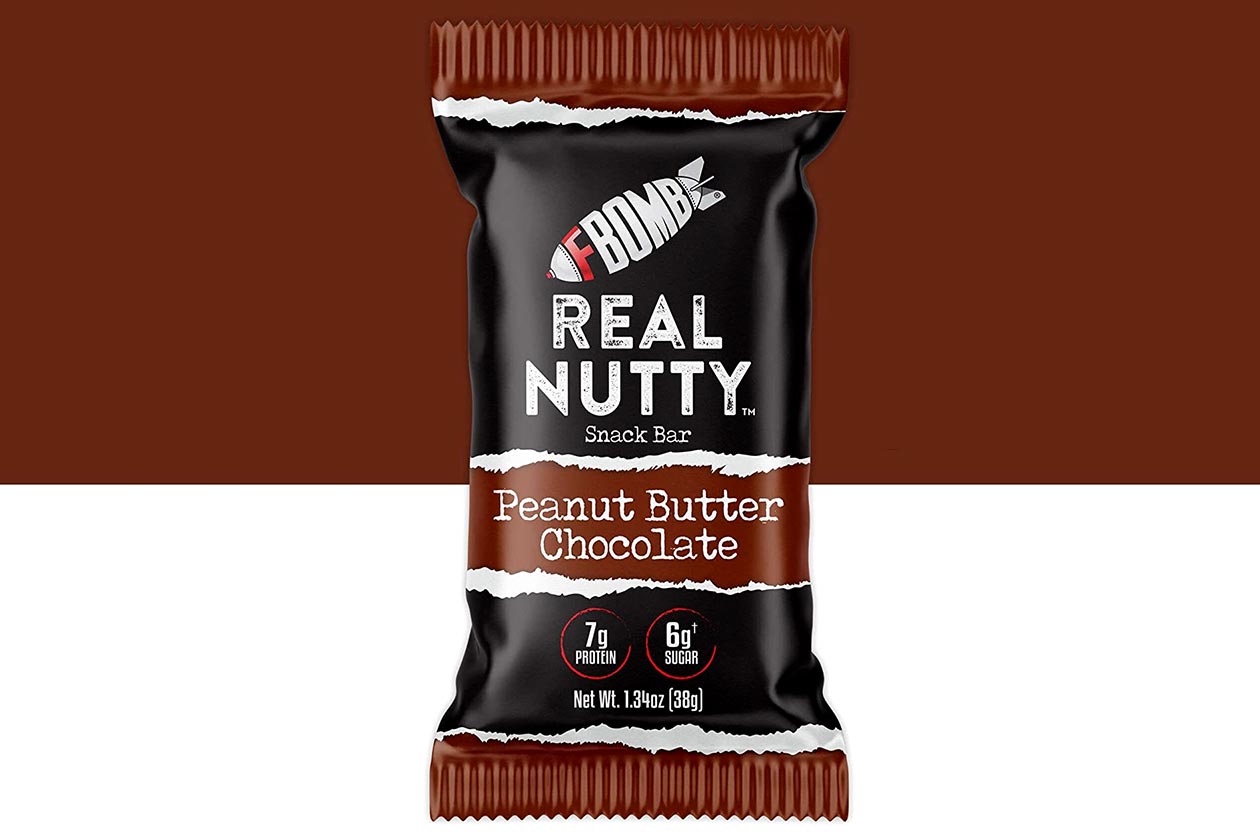 The fat-fueling brand FBOMB has come out with an all-new bar this week, similar in ingredients and macros to the one it launched in January of last year with the FBOMB Snack Bar. The functional brand's newest entry into the competitive category is the Real Nutty Snack Bar, mainly made with almonds or peanuts, whole egg, honey, and cocoa, like its original Snack Bar.
The biggest differences between FBOMB's previous bar and the Real Nutty Snack Bar, are that it comes with one piece per pack instead of two smaller pieces and four flavors also instead of just one. The options making up the newer snack's menu include Maple Pecan, Toasted Coconut, Lemon Tart, and the only flavor made with peanuts in place of almonds in Peanut Butter Chocolate.
The nutrition profile on the FBOMB Real Nutty Snack Bar does, of course, vary from flavor to flavor, sitting at 6 to 7g of protein, 10 to 12g of carbohydrates, 5 to 6g of sugar, 16 to 21g of fat, and 210 to 240 calories. If you head to the brand's website, you can only purchase the product in packs of four, with one of each flavor at $11.99, which works out to $2.99 each.
For those that would prefer to buy in larger amounts and not be tied down to getting all four flavors at once, FBOMB's Real Nutty Snack Bar is available separately on Amazon in those individual flavors. It is also slightly more cost-effective through the major online retailer, where boxes of 12 of a single taste will cost you $29.99.