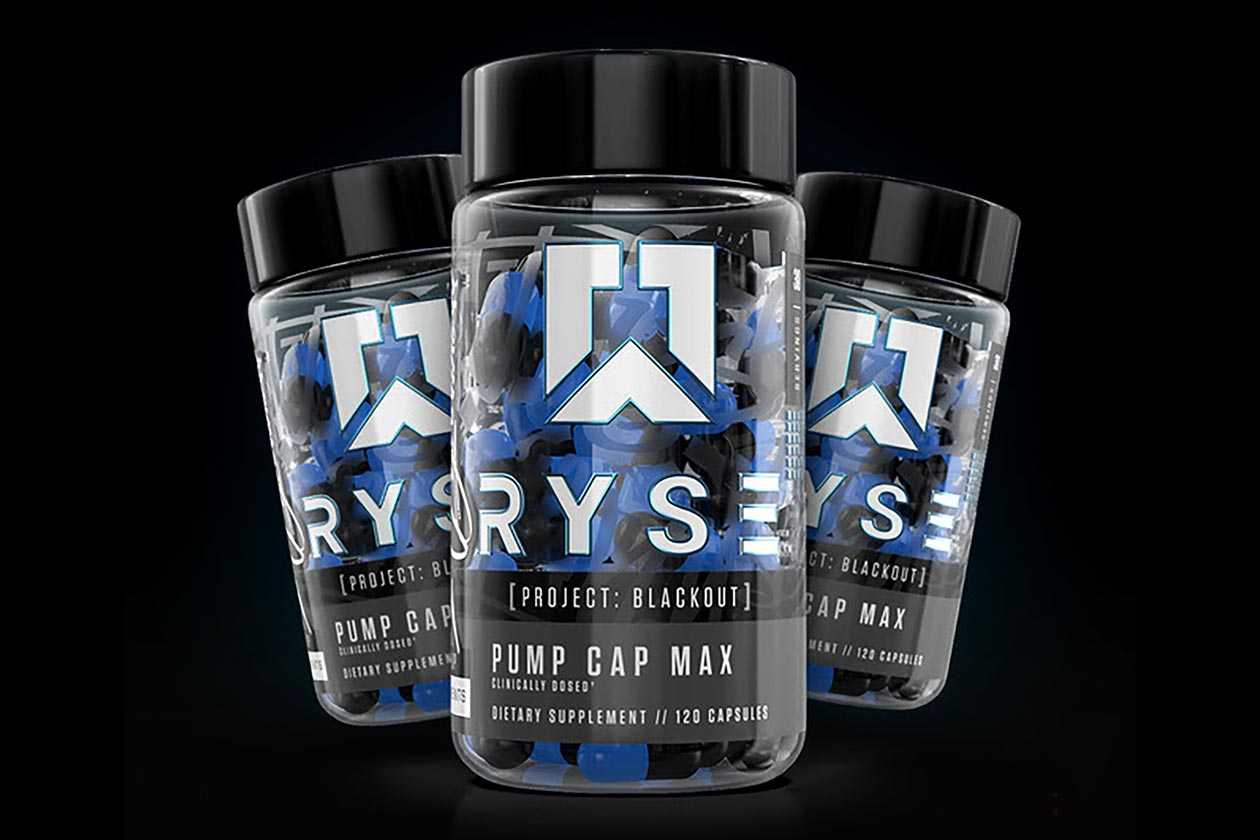 RYSE has relaunched its Project Blackout Series supplement, Pump Capsules, featuring a slightly different combination of ingredients still aiming to enhance muscle pumps. The name of the product is also a bit different in Pump Cap Max, and despite all of the changes, the brand has kept the price the same at $34.99 for a bottle of 30 full servings.
Regarding the formula in RYSE's renewed Project Blackout Pump Cap Max, you get more active ingredients to deliver those enhanced muscle pumps. Like the original, the supplement has a gram of premium NO3-T betaine nitrate, and instead of glycerol, Pump Cap Max now features 255mg of VasoDrive-AP and 1.5g of Pepform citrulline peptides.
RYSE's Project Blackout Series pump product essentially has more ingredients for an intense muscle pump. It also has only premium features, which altogether should make for a better experience than the original. As mentioned, Pump Cap Max is available through the brand's website at $34.99 for a full bottle with free shipping on orders over $150.