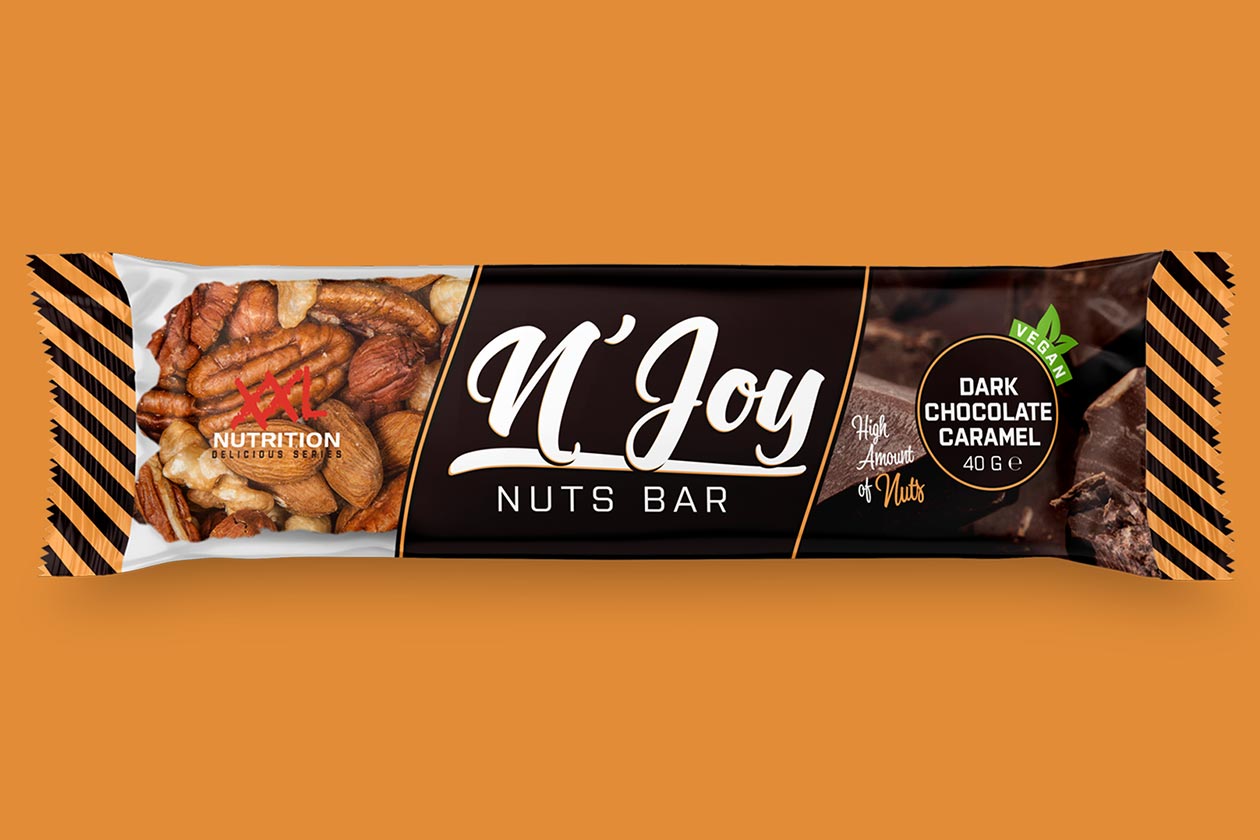 Only days after it released another entry for its family of N'Joy protein products with the N'Joy Vegan Shake, XXL Nutrition is back with one more snack for the collection. The European retailer and brand has followed its plant-based protein RTD with the N'Joy Nuts Bar, which is vegan-friendly, although, unlike the already available N'Joy Vegan Bar, this is nut-based.
XXL Nutrition's N'Joy Nuts Bar is made with various nuts in almonds, cashews, hazelnuts, and pecans, all covered in sweet and salty caramel and rich dark chocolate. The macros on this one aren't anywhere near as high-in-protein and lean as the N'Joy Vegan Bar with a light 3.5g of protein, 17g of carbohydrates, 7.7g of sugar, 12.5g of fat, and a calorie count of 197.
The price of XXL Nutrition's N'Joy Nuts Bar through its online store is lower than a unit of any other N'Joy Series product at €1.65 (1.93 USD), or you can grab a box for a more cost-effective €19.95 (23.29 USD). There is just one flavor available for the newest N'Joy snack in Dark Chocolate Caramel which, as mentioned, is covered in caramel and dark chocolate.