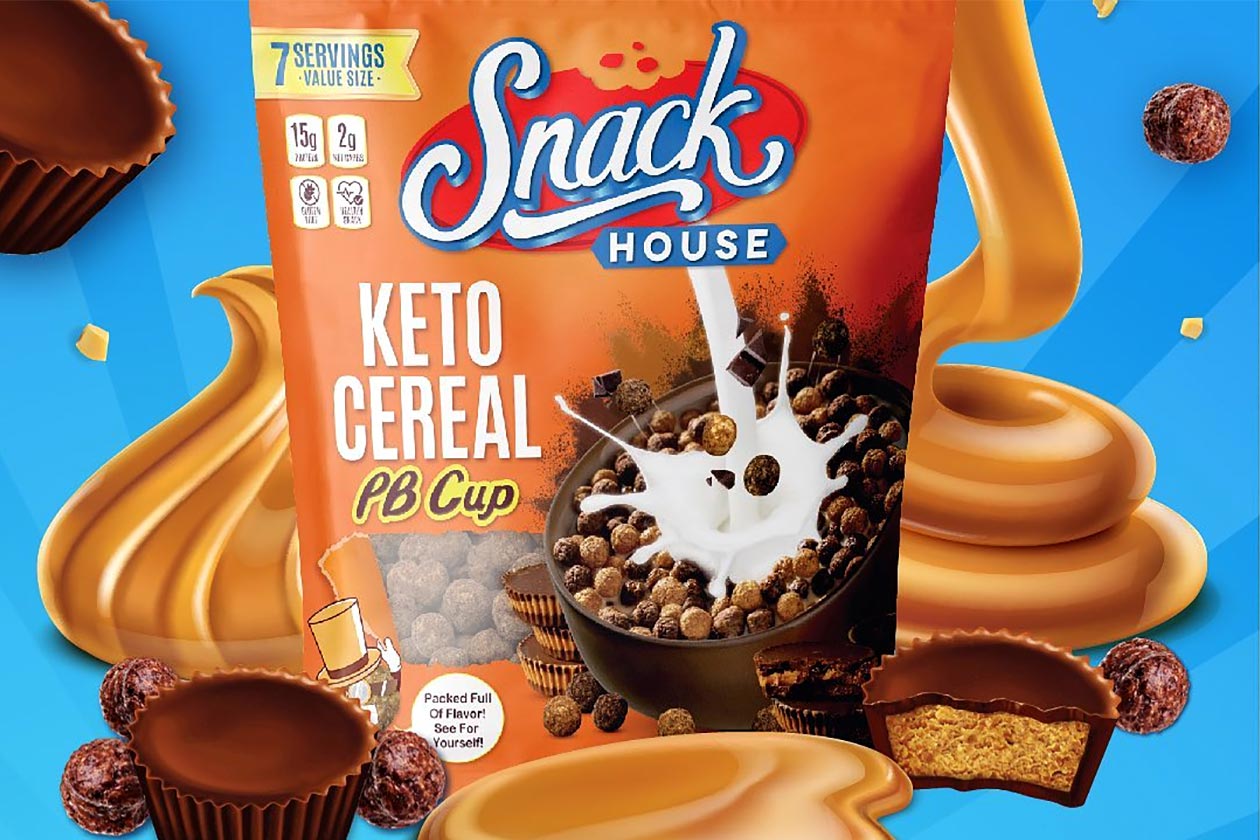 Since introducing its high-protein snack Keto Cereal, we've seen the functional food brand Snackhouse Foods release more new flavors for that than its original flagship product, Protein Puffs. Keto Cereal is similar to Protein Puffs, with light and crunchy balls of protein, although it differs by having an extra layer of flavor, so it packs even more of a taste punch when eaten as a typical cereal in milk.
This week Snackhouse Foods' focus stays on Keto Puffs with the launch of another flavor for the enjoyable snack. Joining the previous lineup of Cinnamon Swirl, Fruity Rubbles, and chocolate lovers Chocolate Puffs is the chocolate peanut butter creation PB Cup. The macros are around the same on this one, with a solid 15g of protein in a 30g serving, 8g of fat, 3g of net carbohydrates, and 130 calories.
You can grab Snackhouse Foods' all-new PB Cup Keto Cereal from its website at $14.99, and that is for its large 7.4oz value size bag giving you seven 30g servings.