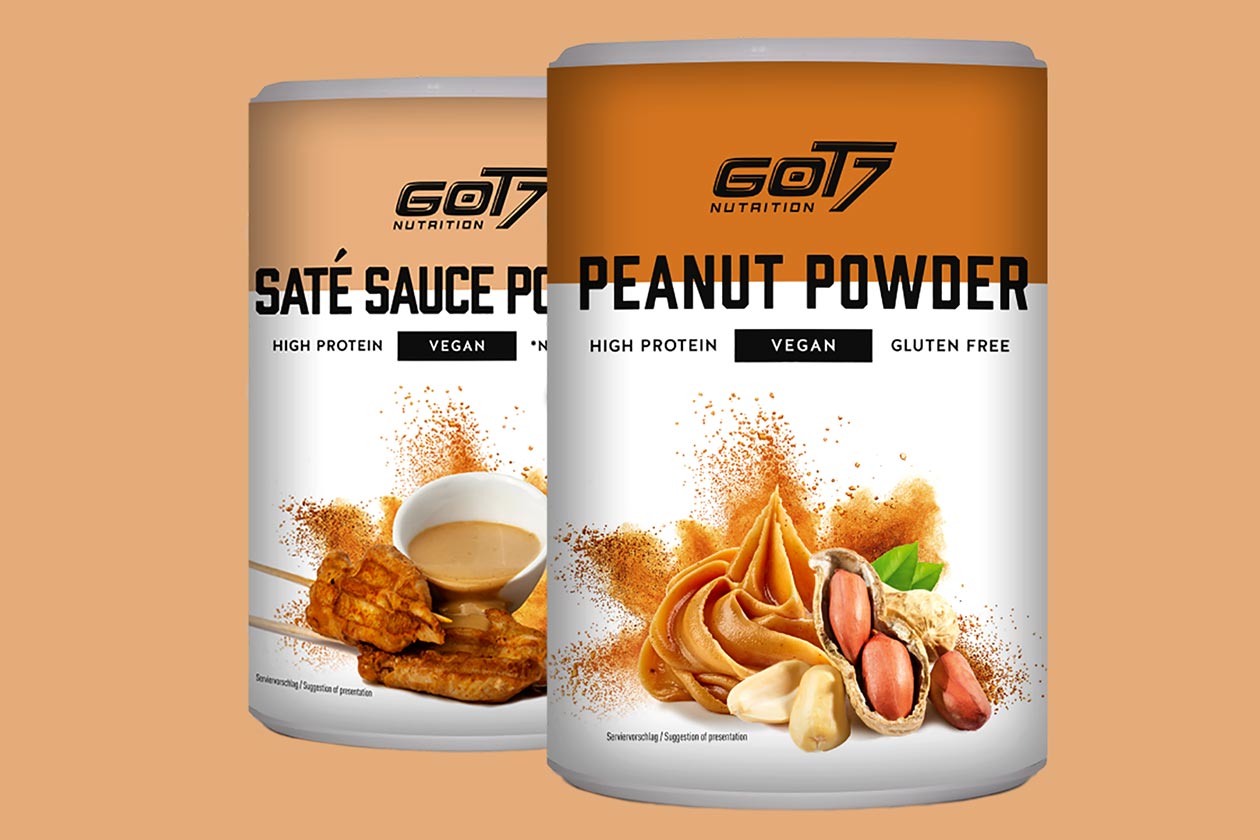 Got7 Nutrition has been on a releasing spree as of late, which is one of the reasons it was nominated for Functional Brand Of The Year alongside The Skinny Food Co, Quest Nutrition, and Bombbar. The list includes Got7 Nutrition's mouthwatering Protein Waffles, the salted caramel Protein Cookie, Protein Burger Buns, Peanut Pralines, and now Peanut and Satè Sauce Powder.
Both of the latest products from Got7 Nutrition are made from ground, de-oiled roasted peanuts, with the Satè Sauce Powder, intended to have a more Satè Sauce taste to it obviously. Seeing as it has a peanut base, the powders are naturally high in protein at 10g in a 20g serving, low in sugar at 1.5g, no added sugar, and low in fat, thanks to the roasted peanuts being de-oiled or de-fatted.
Got7 Nutrition suggests several situations where its Peanut and Satè Sauce Powders come in handy, whether it's in a shake or smoothie, thrown in some baking, or sprinkled on a meal or even dessert. Like we say with most Got7 Nutrition releases, it simply gives fans of the German brand another versatile item to make sure they have in their pantry for the odd or everyday occasion.