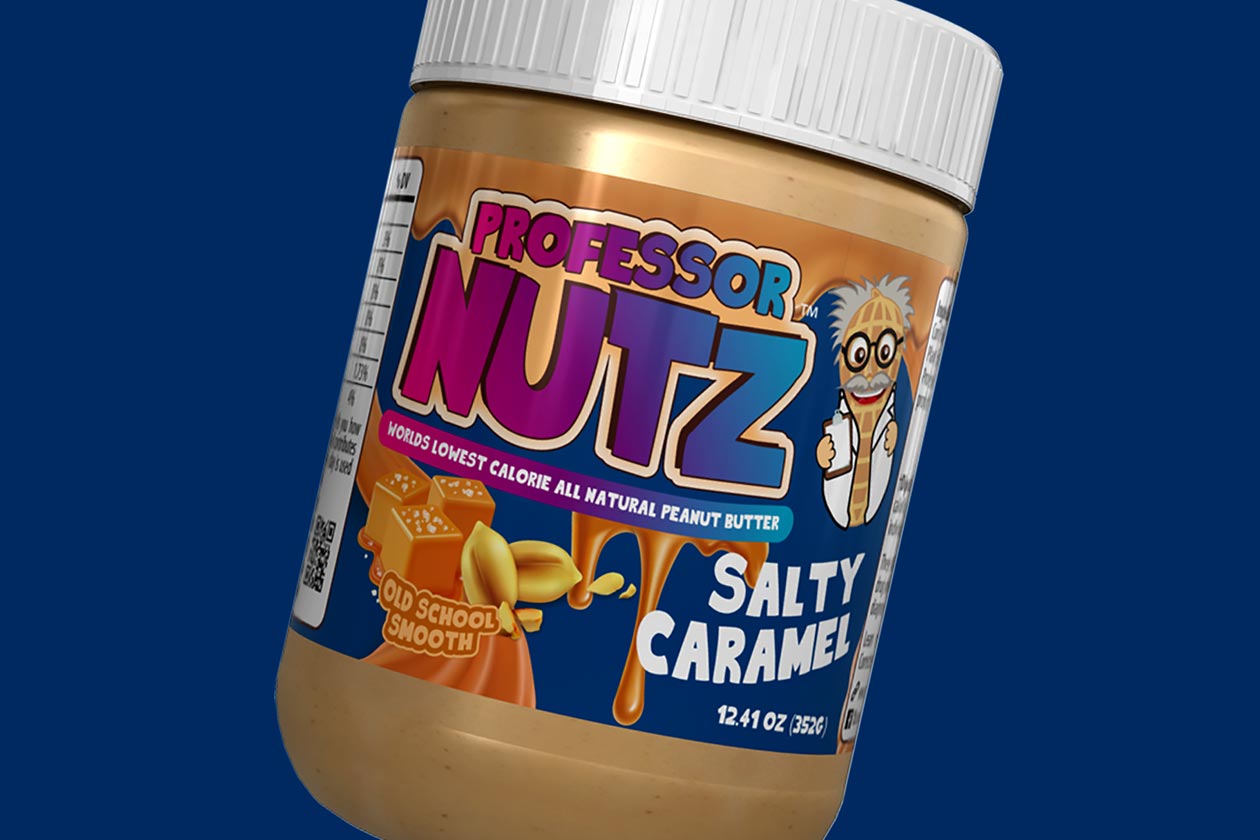 A few months ago, Anabolic Designs' lower-calorie peanut butter Professor Nutz dropped its first real flavor, years after the product itself debuted back in 2018. The peanut butter infused with fat and carb blockers to help block the absorption of fat and carbohydrates originally arrived in an Old School Smooth flavor, then this year, we got Nutz About Chocolate.
Anabolic Designs has just rolled out another flavor of its re-imagined Professor Nutz peanut butter, giving fans of the product a third flavor overall if you count Old School Smooth. Now available alongside that straightforward original peanut butter option and the rich Nutz About Chocolate is a sweet and salty caramel creation simply named Salty Caramel.
You can grab Anabolic Designs' Salty Caramel Professor Nutz directly through the brand's online store at $17.49 a jar, which is just a bit more than the Old School Smooth at $15.99. The macros on a serving of the flavor are 17g of fat, 8.9g of protein, 6.28g of carbohydrates, and 214 calories. The brand also lists the nutrition it says you actually digest due to the blockers, which is zero fat and about half a gram of carbohydrates.