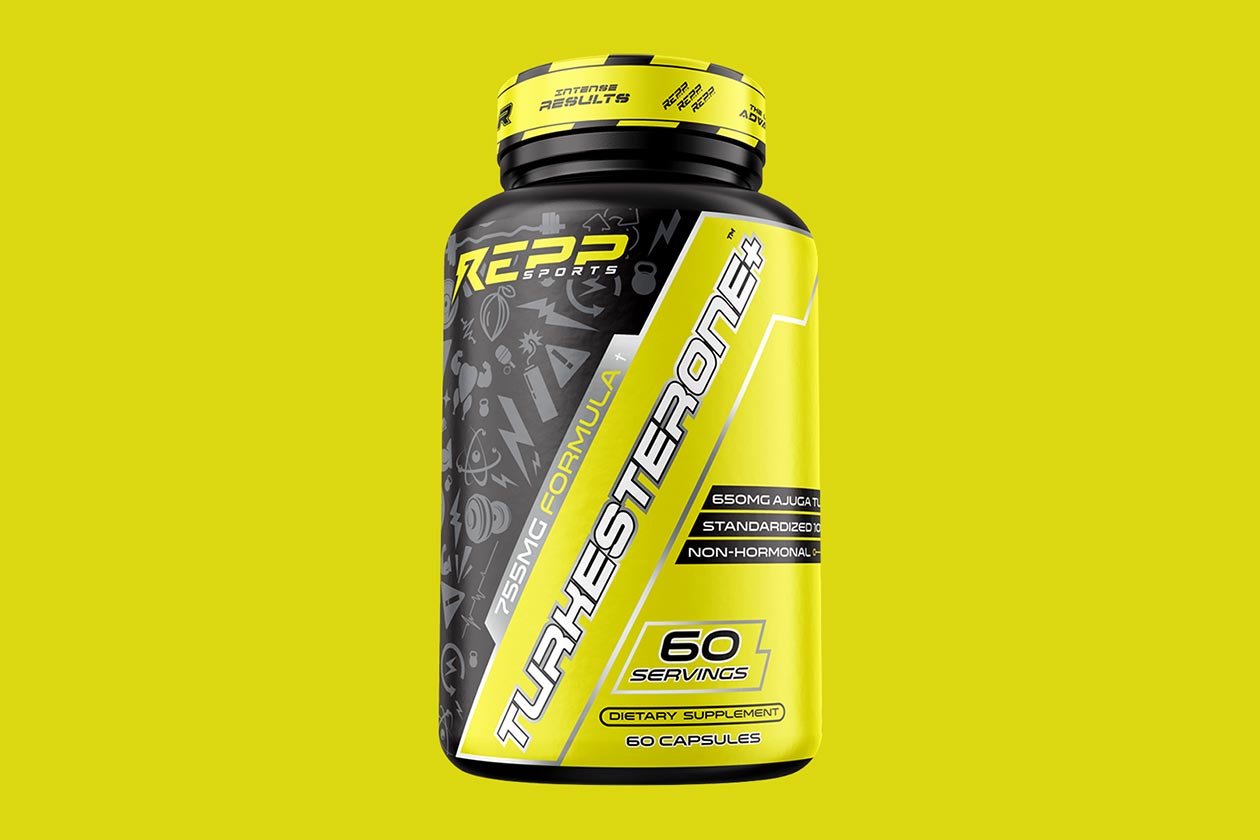 The list of companies hitting the market with turkesterone-based supplements seems to grow month by month or even biweekly. Over the weekend, Chaos Crew teased the coming of a turkesterone product, then not too long before that, Alpha Supps dropped Alpha Turk. Details have come in of another known brand getting into the game with REPP Sports, the maker of the popular and great-tasting RAZE Energy drink.
Reputable retailer A1 Supplements has just started stocking REPP Sports Turkesterone, which takes a slightly less straightforward approach to this type of product, putting a bit more than turkesterone in it. Every single-capsule serving of the latest REPP supplement has the usual 500mg of turkesterone to support strength and lean muscle, alongside 100mg of ashwagandha and 5mg of the absorption enhancer black pepper.
The price of REPP Sports Turkesterone at A1 Supplements is $59.99, although you can currently use the coupon code "SNOW15" at checkout and bring that down by almost $10 to $50.99. That is for a full-size bottle of 60 capsules, which will supply you for the usual month when taken twice per day.