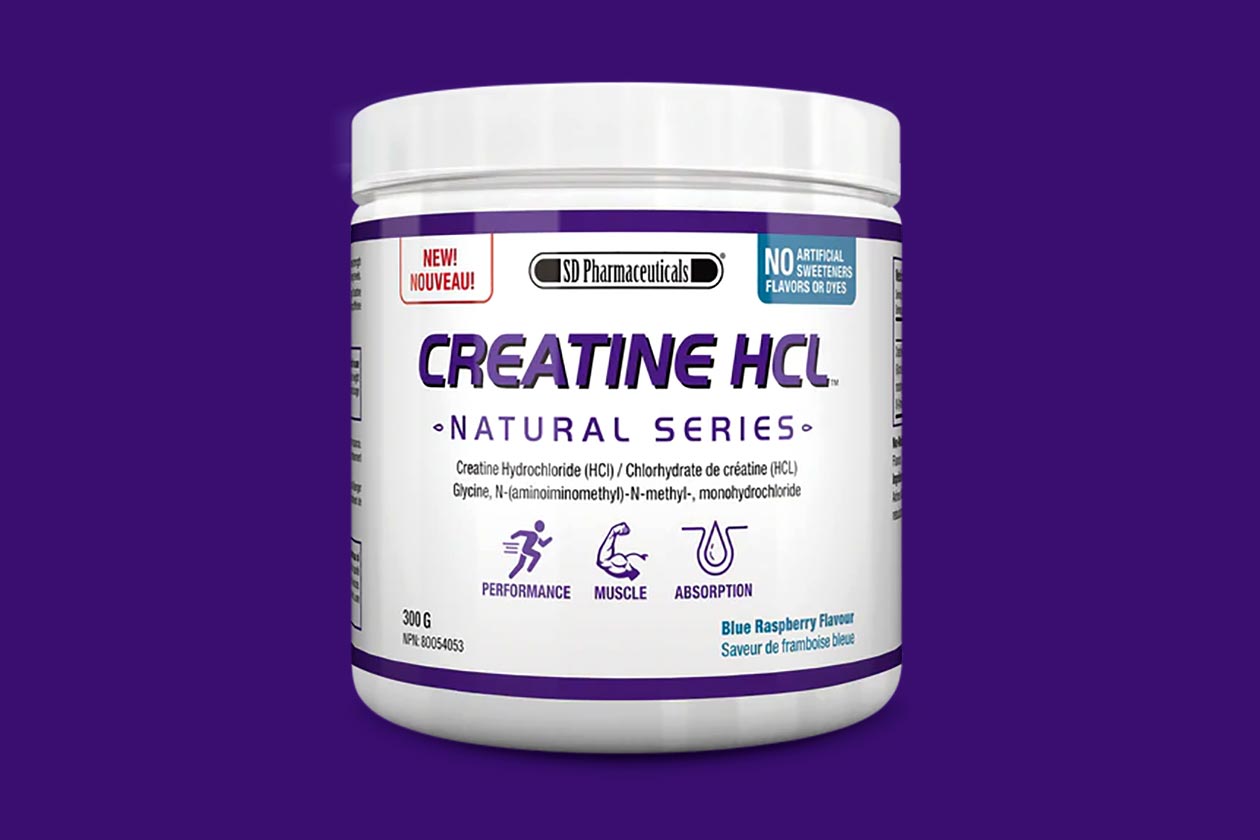 The single ingredient specialist SD Pharmaceuticals, a sister brand to PharmaFreak, has given one of its previously released basic bulk supplements a natural twist. The simply named Creatine HCl has been a part of the brand's lineup for quite some time, and it features exactly what it says in its title, with 750mg of creatine HCl in each of its many servings.
SD Pharmaceuticals has Creatine HCl available in capsule and powder format, with the latter being the one the brand has decided to give a natural spin. The powder product has been relaunched in two Natural Series flavors that, unlike its previous long-running options, have absolutely no artificial flavors or sweeteners, hence the name, Natural Series.
The first two Natural Series flavors of SD Pharmaceuticals' Creatine HCl, made with the natural sweetener stevia, are Blue Raspberry and Raspberry Lemonade. You can grab them straight from PharmaFreak's online store or head to one of its retailers like Supplements Canada, where a tub of the re-released supplement will cost you $44.99 (35.35 USD).