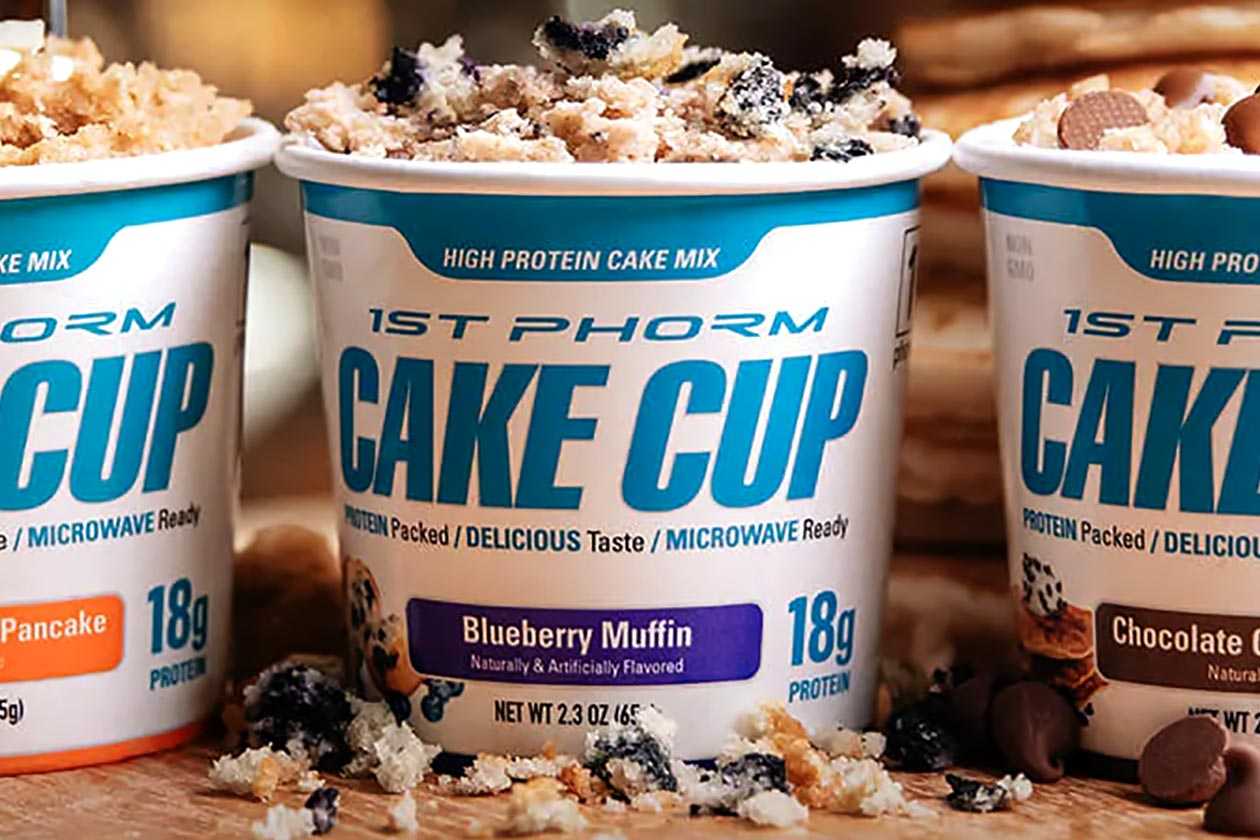 While we eagerly await the arrival of 1st Phorm's promising new energy drink, simply named 1st Phorm Energy, the brand has released a functional product that's edible with Cake Cup. It is essentially a protein-packed mug cake, as all you need to do to turn the cup of powder into a delicious healthy treat is stir in some water, throw it in the microwave for a minute, and you have a soft and flavorful high-protein cake.
1st Phorm Cake Cup comes in three classic baked good flavors; Blueberry Muffin, Buttermilk Maple Pancake, and for chocolate lovers, Chocolate Chip Pancake. They're made with ingredients like whole flour, sustainably sourced palm oil, sugar, and whey isolate to give it that extra protein. The macros are mostly the same for each flavor in 18g of protein, 33g of carbohydrates, 14 to 16g of sugar, 8g of fat, and 270 calories.
Those numbers aren't too far off some of the flavors of the Outright Protein Bar, but, of course, instead of a bar, you're getting all of that nutrition in an easy-to-eat, soft, and fluffy mug cake. 1st Phorm's tasty new Cake Cup is available in packs of six, which are on the brand's online store in bundles of three at $54.99, working out to about $3 a cake, and you do get to choose the flavors for each of the six-cup packs.