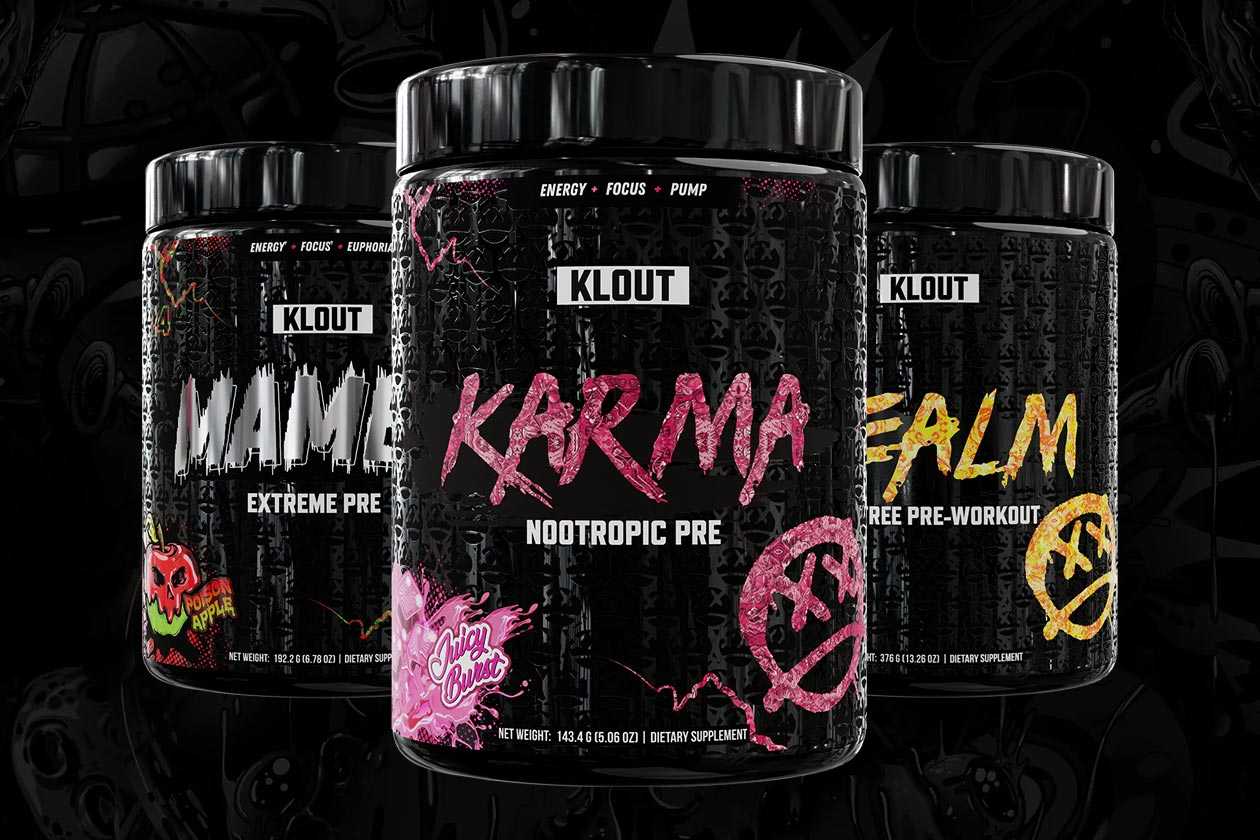 Klout has been in the news a lot lately with the reveal and release of three new and improved supplements in the amino cocktail Nero and the pre-workouts, the nootropic pre Karma, and the more stimulant-driven Mamba. Fans of the brand will know Klout has a strong focus on the pre-workout category, as on top of Karma and Mamba, it also has the stimulant-free Realm and the capsule formula Ultimate Pump Kap.
While it clearly has plenty of competitors in the saturated pre-workout space, Klout is planning to continue its concentration on the category and already has more up its sleeve. The brand says it feels there is still room to innovate and potentially broaden its presence in pre-workout to include an even wider variety of options. Adding to that, Klout has confirmed it is already hard at work on more pre-workouts, two to be exact.
The brand hasn't said much about either of those pre-workouts in development, but they will obviously offer something different compared to its current supplements; Karma, Mamba, Realm, and Ultimate Pump Kap. That is certainly more products than most brands have in the pre-workout space, so it'll be interesting to see what those mysterious two are about and the experiences they're designed to deliver.