2 months ago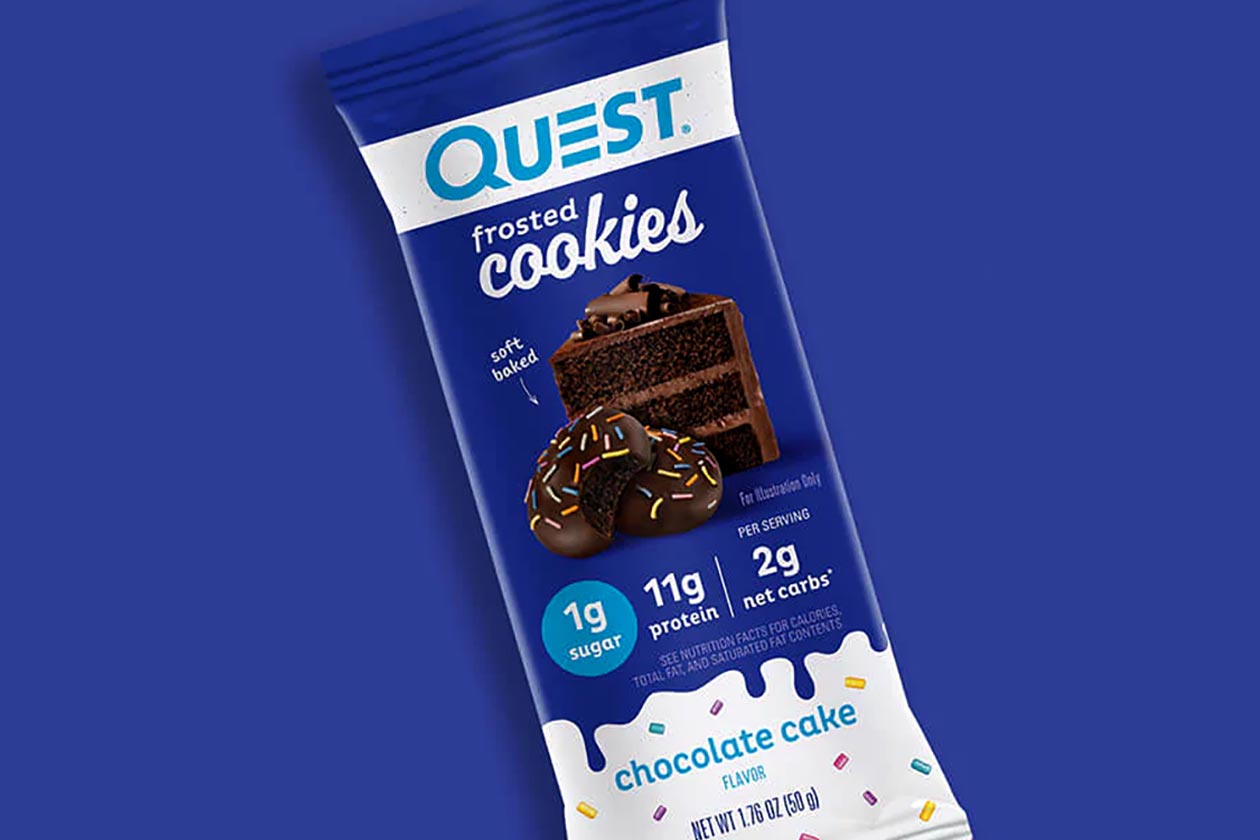 Since coming to market around the middle of last year, Quest Nutrition's delicious, soft, sweet, and smooth Quest Frosted Cookies have been available in boxes of eight individually packaged cookies. The functional brand has just come out with an even better way to enjoy the product, as more is always better when it comes to protein treats and snacks, and that is precisely what Quest has done.
The enjoyable Quest Frosted Cookies have been released in an additional size option with boxes of eight two-cookie packets. The product itself is exactly the same, featuring an identical eating experience and nutrition profile; you simply get two per pack instead of one. The macros on a pair of cookies are 10 to 11g of protein, 18 to 19g of carbohydrates, 2g of net carbs, 13 to 14g of fat, and 190 calories.
Quest Nutrition's twin-pack Quest Frosted Cookies are available in the same two flavors as the single in the rich Chocolate Cake and sweet Birthday Cake. Surprisingly the alternative size is not more cost-effective than a box of individually wrapped Quest Frosted Cookies at $22.99 for a total of 16 cookies, whereas the original box of eight is $10.99, so half as many for slightly less than half the price.