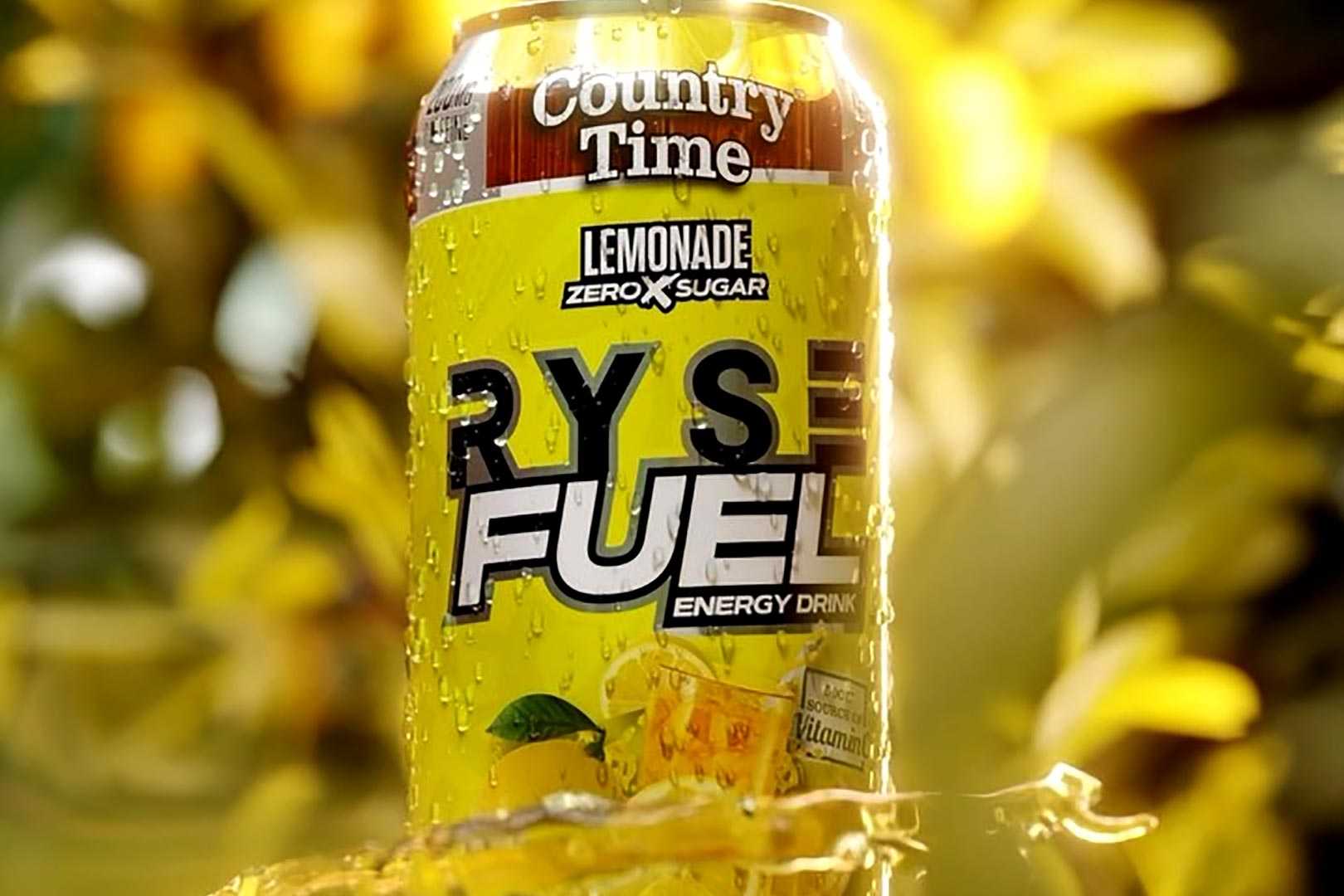 Word got out recently about three potentially new and authentic flavor collaborations from RYSE, spread across three of its popular products. The brand's retail partner Campus Protein put up listings for a Country Time Lemonade flavor of the RYSE Fuel energy drink, and pre-workout Loaded Pre. The other one was equally as exciting in a Skippy Peanut Butter flavor of the two-time Protein Wars champion Loaded Protein.
RYSE has now shared exactly what Country Time Lemonade RYSE Fuel — put together in partnership with Country Time itself — looks like, as you can see in the image above. The Brand Of The Year nominee for 2022 has officially announced and unveiled the product featuring the recently refreshed look for the energy and focus-supporting RYSE Fuel, and on the inside, you get a taste inspired by Country Time's classic lemonade.
Country Time Lemonade RYSE Fuel is expected to be making its way out to the many different stockists of the energy drink shortly, but as mentioned, this isn't necessarily where the authentic flavors end for RYSE. Two other potential products were confirmed last week with Country Time Lemonade also for Loaded Pre and a Skippy Peanut Butter Loaded Protein, so this could be the start of a spree of major announcements.