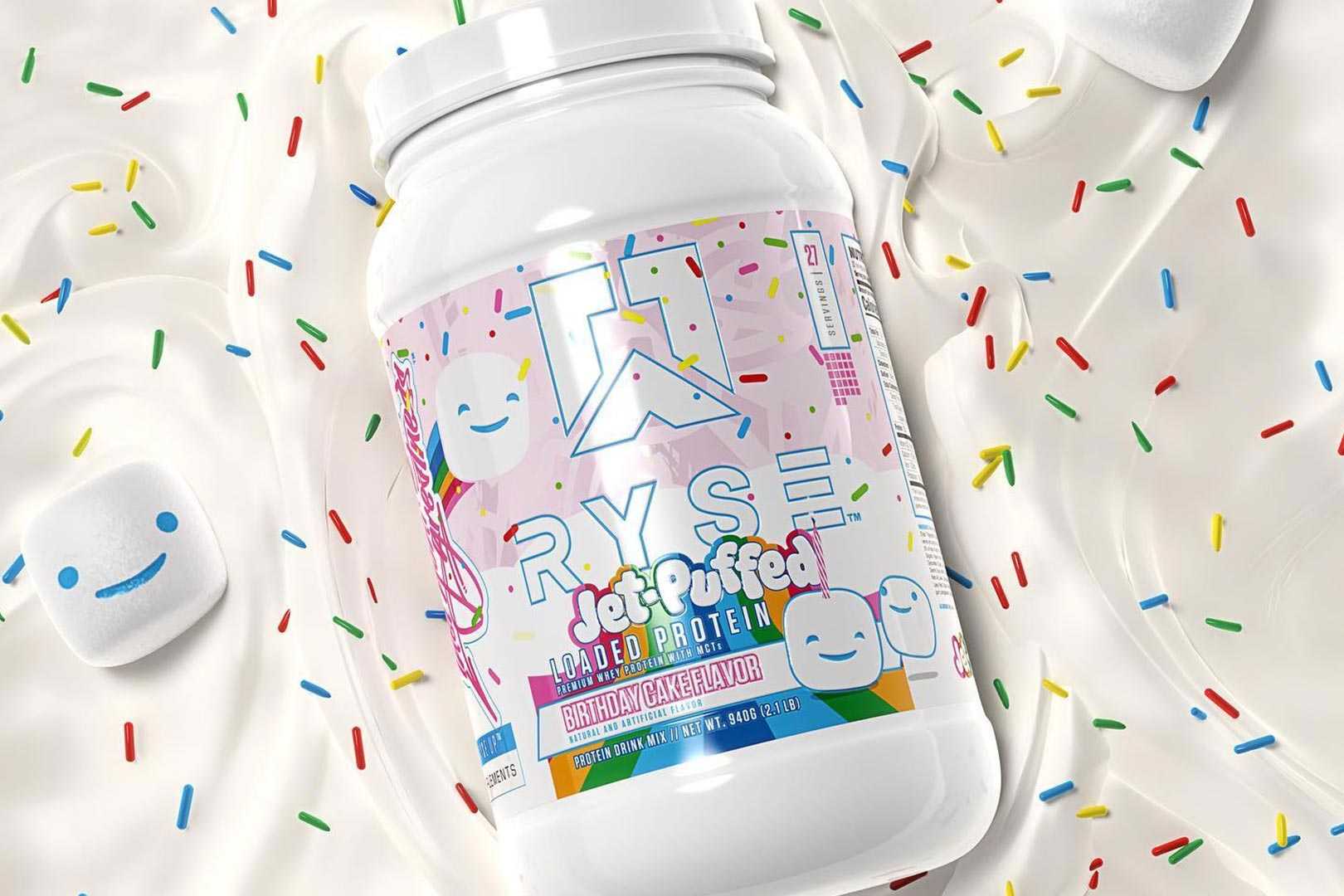 Similar to the likes of a few other sports nutrition brands, RYSE has done a birthday cake version of one of the many authentic flavor collaborations it put out into the world last year. We saw Ghost go from Oreo to Oreo Birthday Cake Ghost Whey, Axe and Sledge did a Dippin' Dots Birthday Cake Ice Cream Farm Fed, Dymatize dropped Birthday Cake Pebbles ISO100, and now a birthday cake collaboration for RYSE's Loaded Protein.
One of the many authentic collaborations RYSE did in 2022 was a Jet-Puffed Marshmallow flavor of Loaded Protein, and here in 2023, following on from Jet-Puffed Marshmallow is Jet-Puffed Marshmallow Birthday Cake Loaded Protein. To reinforce the theme, the product has rainbow sprinkles throughout the powder and a strong nutrition profile with 25g of protein from whey, 4g of carbohydrates, 2.5g of fat, and 130 calories.
RYSE's Jet-Puffed Marshmallow Birthday Cake flavor of Loaded Protein is now in stock and available for purchase directly from its online store at $44.99 for a full-size tub of 27 servings. We're not sure if this will be available at Walmart like the brand's original collaboration with Jet-Puffed, but if you are comparing to that major retail partner, keep in mind that Loaded Protein is smaller at Walmart, with 20 servings in a bottle.