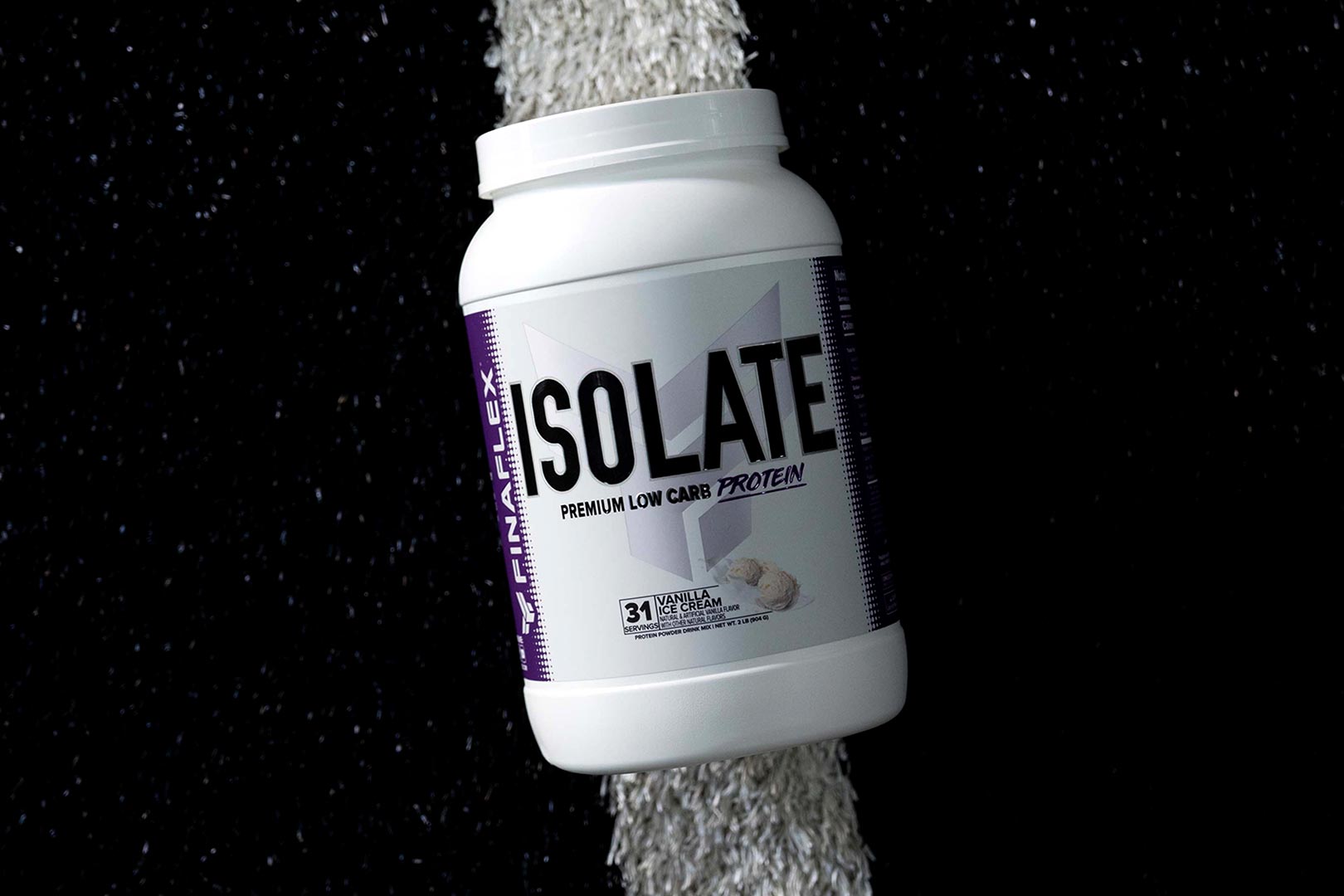 Finaflex has made some noise this year, all starting with its acquisition of the long-running and reputable sports nutrition competitor Purus Labs. The equally established brand recently followed up that major development by launching a fresh new look for its family of supplements. Not only did it rebrand itself, but Finaflex debuted some all-new products, including the premium and highly-dosed stimulant pre-workout Engage.
We're highlighting another one of Finaflex's drops here in June, as alongside the packed pre-workout Engage, the more energy and focus-centered Stimul8 2.0, and the unique hydration solution Pre Hydr8, there is a protein powder by the name of Isolate. The supplement itself is as straightforward as the title featuring a pure and premium, 100% whey isolate formula, providing 25g of lean protein in each of its 30 servings.
Finaflex's Isolate pairs that traditional 25g of protein, all from fast-absorbing whey isolate with absolutely no fat, only a gram of carbohydrates, none of that sugar, and a clean calorie count of 110. The product is on the pricier side of things directly through the brand's website at $59.99 for a tub of 30 servings, and it comes in three classic flavors; Chocolate Ice Cream, Vanilla Ice Cream, and Peanut Butter.