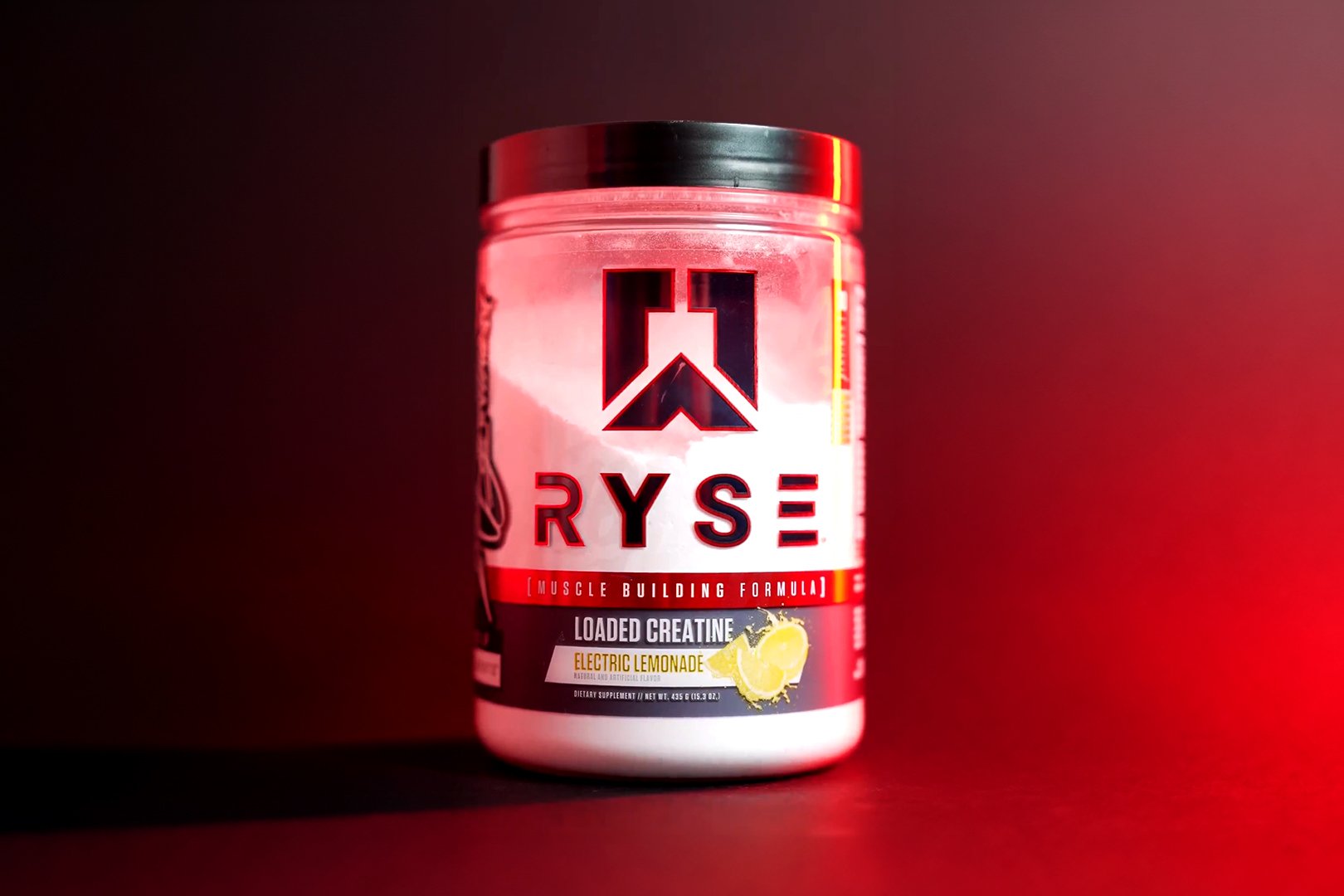 RYSE Loaded Creatine is a more complex and advanced creatine-based muscle builder that the extremely popular sports nutrition brand wanted to launch a few years ago and is now finally getting around to doing so. It is a drastic step up from the creatine supplement RYSE currently has available under its straightforward Element Series, which is a standalone creatine featuring just tried and true creatine monohydrate at 5g a serving.
The upcoming Loaded Creatine from RYSE brings together a host of ingredients to offer similar and supporting benefits to the strength, power, and performance-powering creatine. We've got the facts panel for the premium supplement in the image below, where you can see creatine is the driving force behind it in the form of creatine monohydrate, Creatine MagnaPower, and creatine HCl at 4g, 1.5g, and 750mg, respectively.
Alongside the three-pronged approach to creatine, RYSE Loaded Creatine has 2.5g of another reliable strength component in betaine, the premium Calci-K blend of calcium, potassium, and phosphorus supporting hydration, and the proven performance ingredient Peak ATP at 450mg a serving. The complete formula is, as mentioned, a more advanced approach to a creatine-based muscle builder for anyone that wants more out of their creatine supplement or simply a versatile product backed by reliable ingredients to improve strength, power, and performance.
Loaded Creatine is going to be available shortly in tubs of 20 servings, and while we don't know the price, it is expected to be more expensive than RYSE's already available Element Series Creatine Monohydrate due to that wider variety of ingredients. The supplement has also only been previewed in an actual flavor with Electric Lemonade, not unflavored like most standalone creatines, for easier stacking with a pre-workout or post-workout.