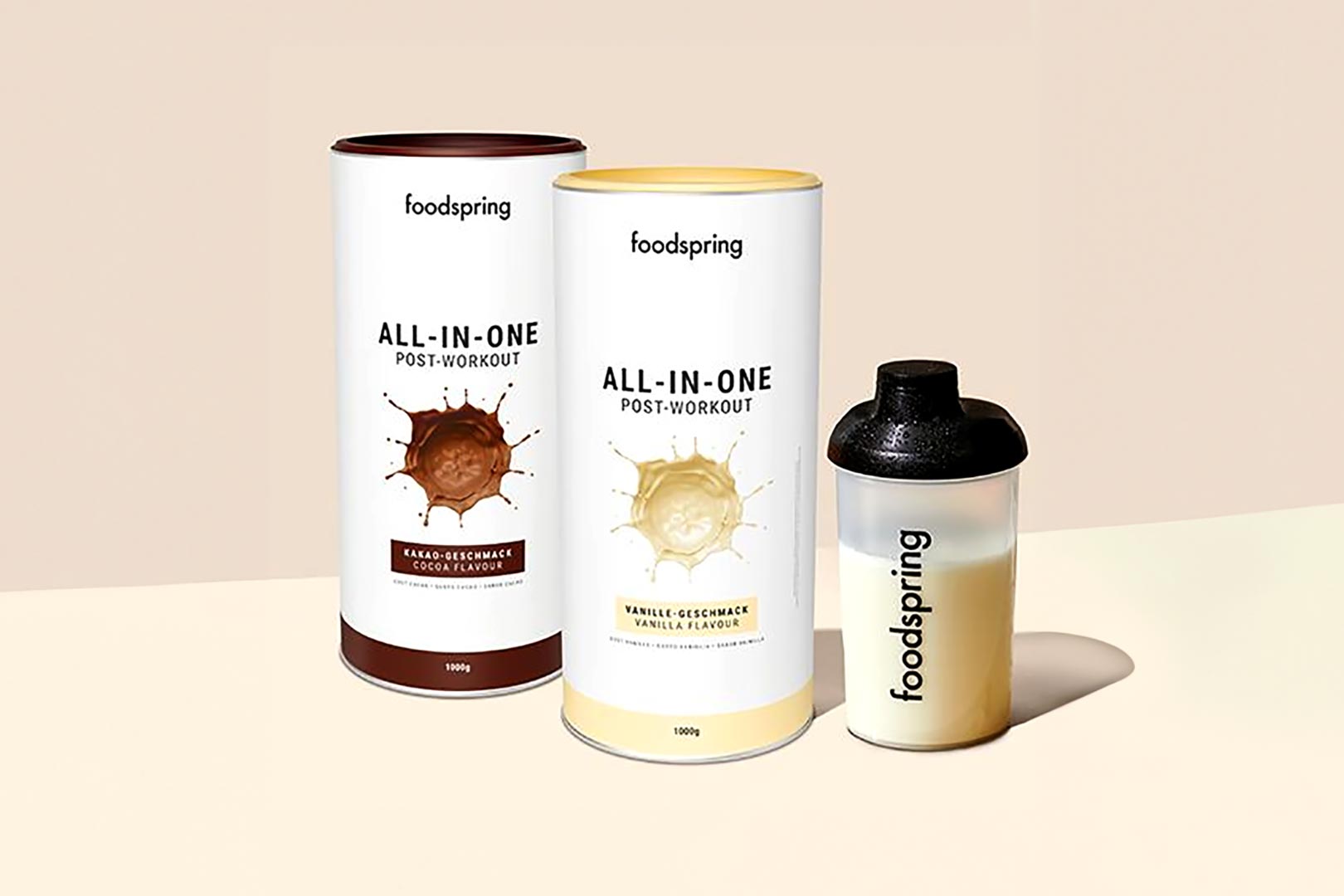 All-In-One Pre-Workout is Foodspring's basically dosed and first real competitor in the pre-workout category, featuring ingredients to support energy, focus, and pumps, and interestingly, the adaptogen ashwagandha for hormone health, recovery, and performance. The European giant has also knocked out a complementing supplement designed for the other end of your workout, afterward, introducing All-In-One Post-Workout.
Similar to All-In-One-Pre-Workout, Foodspring All-In-One Post-Workout is built to offer benefits ideal for after an intense training session, to maximize muscle recovery and muscle building. The brand's take on that sort of supplement is a nutrition-heavy formula, giving you 20g of protein per serving and an equal 20g of carbohydrates, the former coming from whey concentrate and isolate, and the latter primarily maltodextrin.
Foodspring All-In-One Post-Workout also comes with added vitamins and minerals, including vitamin C for immune health, 3g of the classic muscle strength and size ingredient creatine monohydrate, and the digestive enzyme bromelain. The combination isn't anything supremely advanced, but the well-rounded macros do make it quite a robust post-workout, and it can be scaled for something like two servings at 40g each of protein and carbs.
Considering how many servings you get in a tub of Foodspring All-In-One Post-Workout, it is priced relatively high at €39.99 (42.22 USD) for 1kg tub, which works out to about 20 servings or ten if you double up for that 40g of protein, 40g of carbohydrates, and 6g of creatine monohydrate. The supplement has debuted in two flavors, both of them traditional for protein-based products in Vanilla and the chocolate recipe Cocoa.