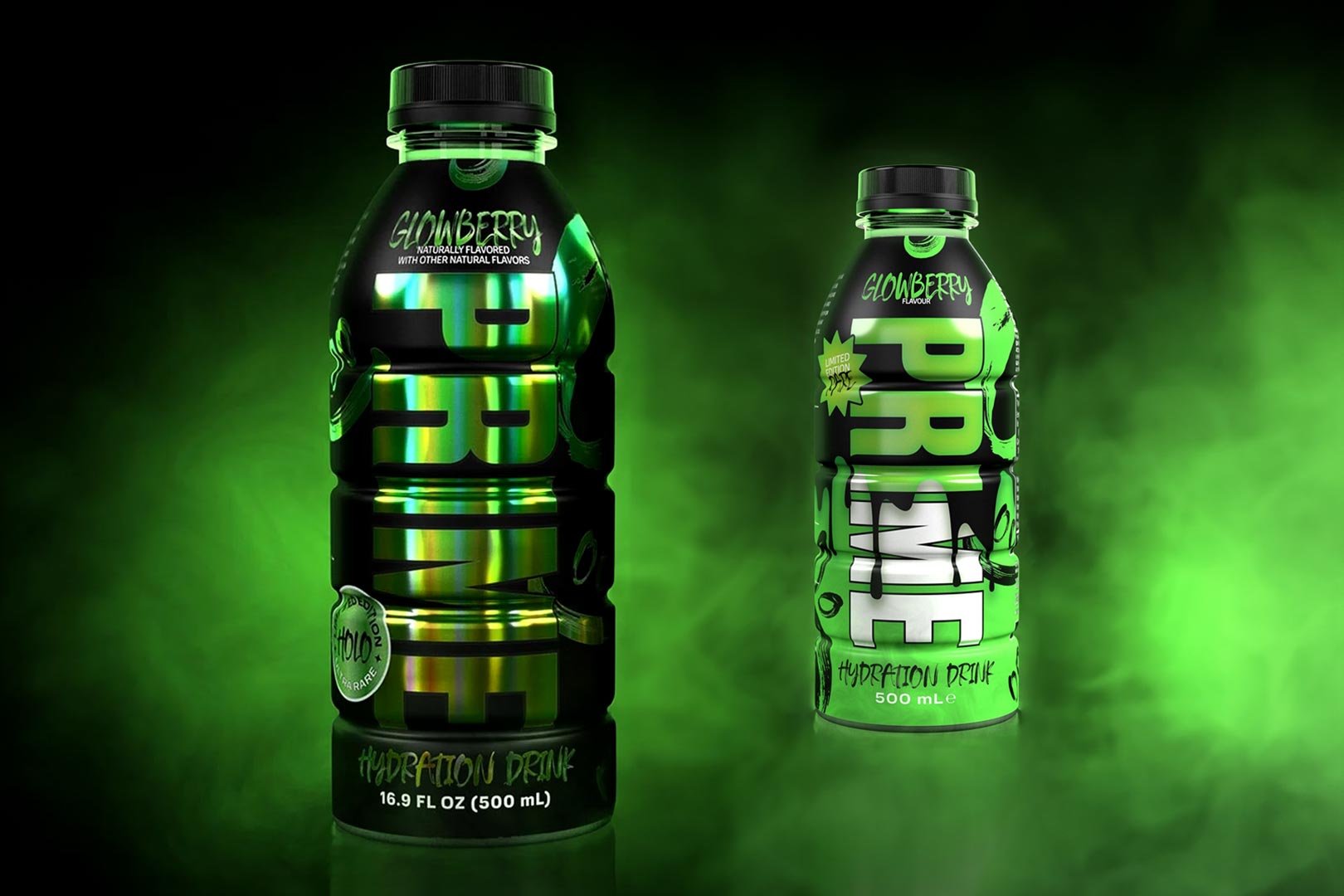 When Prime announced the many different limited edition and exclusive reskins it has put together for its latest flavor extension, Glowberry Prime Hydration Drink, we mentioned it makes the product the brand's most desirable to date. For those who missed it, the brand has produced ultra-rare, alternatively labeled variants of Glowberry for specific markets around the world, such as the Holo Glowberry for the US and the UK.
Prime officially released its Glowberry Prime Hydration Drink last week in the US, the UK, Canada, and Australia, and that included all of their respective special edition reskins, from the holographic label in the US and the UK to the drip split one just for the UK. We figured it was only a matter of time, but opportunistic fans of the brand have already hunted down the various Glowberry variants and put them up for sale on eBay.
Realistically, purchasing online is the best way for Prime collectors to get their hands on all four of the Glowberry reskins, and if you head over to eBay, you can indeed get many of those special editions. There are plenty of people selling bottles for overly expensive prices and some auctioning them off, giving you a better idea of value. Going through the sold listings, you might be surprised by how many bottles have gone for; in fact, just yesterday, a single Holo Glowberry Prime Hydration Drink went for $83.
That $83 is undoubtedly an example on the high end, as there are plenty around the $50 mark, but either way, they're nowhere near the price you'll pay for a single bottle at the likes of Walmart or The Vitamin Shoppe. As a quick re-run of the various special editions floating around globally, there is the rip split in the US and Canada, the drip split in the UK, the holographic in the US and the UK, and the subtle specially marked one in Australia.