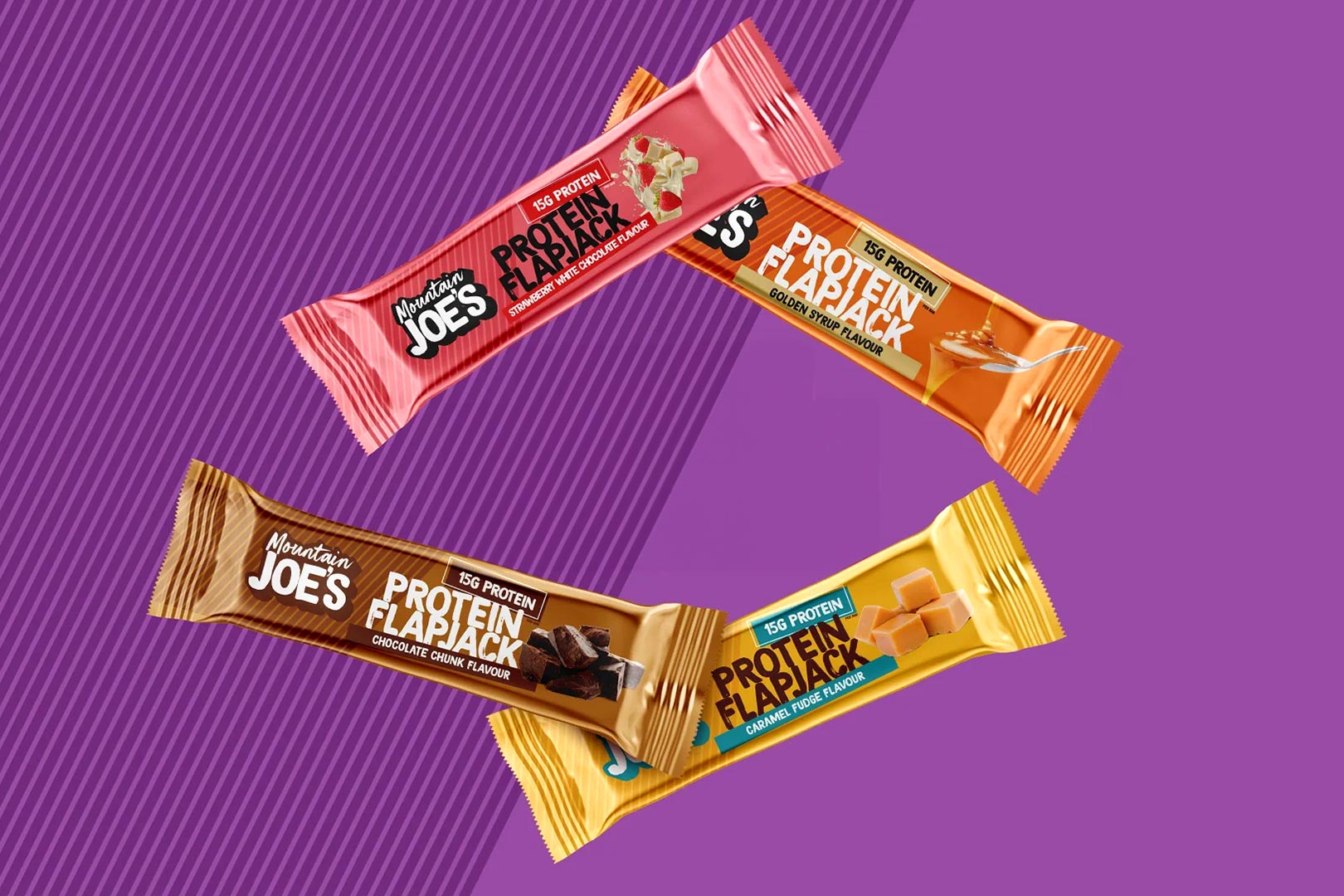 Mountain Joe's in the UK has been gradually building back up its selection of functional foods after essentially relaunching a few years ago, including its lengthily hyped signature snack, the Mountain Joe's Protein Bar. The brand also has the decadent Protein Brownie, delicious Protein Millionaire, and the smooth Protein Cake, which have just been joined by somewhat of a traditional style of protein snack, at least common in Europe.
Mountain Joe's Protein Flapjack is rolling out into the market this week, and it is, of course, a classic oat-based flapjack product that's packed with protein, as the name implies. You get 15g of protein a bar, and with oats as the main ingredient, the carbohydrates are relatively higher than that at 28g, with 14 to 15g of that sugar, the fat lands in between 8 to 9g, then lastly, you have the calories sitting in the 250s depending on the flavor.
Variety of flavors is a crucial feature for any successful functional food or protein snack, as the more options on offer, the broader audience the product and its menu will appeal to. Mountain Joe's Protein Flapjack has four tastes in Strawberry & White Chocolate with white chocolate chunks and strawberry pieces; Caramel Fudge with bits of fudge; the golden syrup-filled Golden Syrup; and Chocolate Chunk laced with chunks of dark chocolate.
You can grab Mountain Joe's take on the classic flapjack snack over on its website, alongside its popular and great-tasting protein bar and the more recent Protein Rice Cake. If you're a fan of this style of protein bar and appreciate value, then you will like the cost of this one. Directly from mountainjoes.co.uk, the Mountain Joe's Protein Flapjack will cost you £23.99 (29.19 USD) for a box of 16, not the usual 12, working out to £1.49 each.