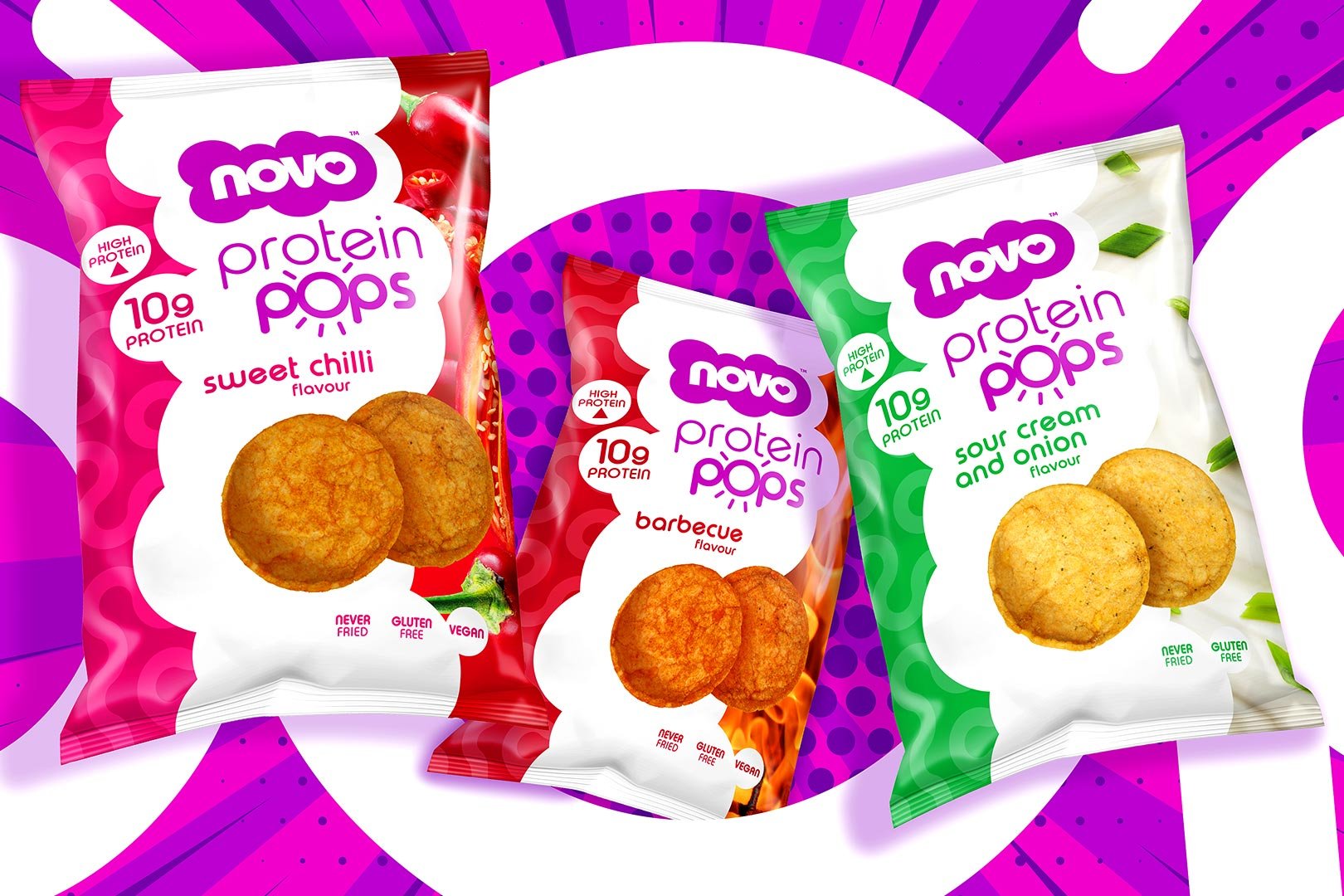 After dropping a bit of a teaser earlier in the month, the functional food innovator Novo Nutrition is getting back into the world of high-protein chips after initially releasing the same sort of better-for-you snack seven years ago in 2016. The product is Novo Protein Pops, as they are indeed popped chips, never fried, and packed full of protein with the same amount as Protein Chips the brand had back in the day at a moderate 10g a bag.
A bag of Novo Nutrition's Protein Pops weighs in at just 45g, all providing that 10g of protein; they're also gluten-free and completely vegan-friendly except for one of the three flavors in Sour Cream and Onion, with the other two being Sweet Chilli and Barbecue. We had the pleasure of trying the brand's Protein Chips back when they were on the market, and they were damn good, an eating experience we imagine is even better in Protein Pops.
The other prominent feature of Novo Nutrition's upcoming Protein Pops is that they're going into major grocery stores. The brand is looking to take on prominent players in the category, including the mainstream side, which is not easy to do with an advanced item like Protein Pops. The tricky part is not proving the benefit of more protein but giving it to consumers at a reasonable price, and Novo Nutrition is planning to do that, as Protein Pops will debut on sale at £1 (1.22 USD) a bag, then eventually £1.20 (1.47 USD).