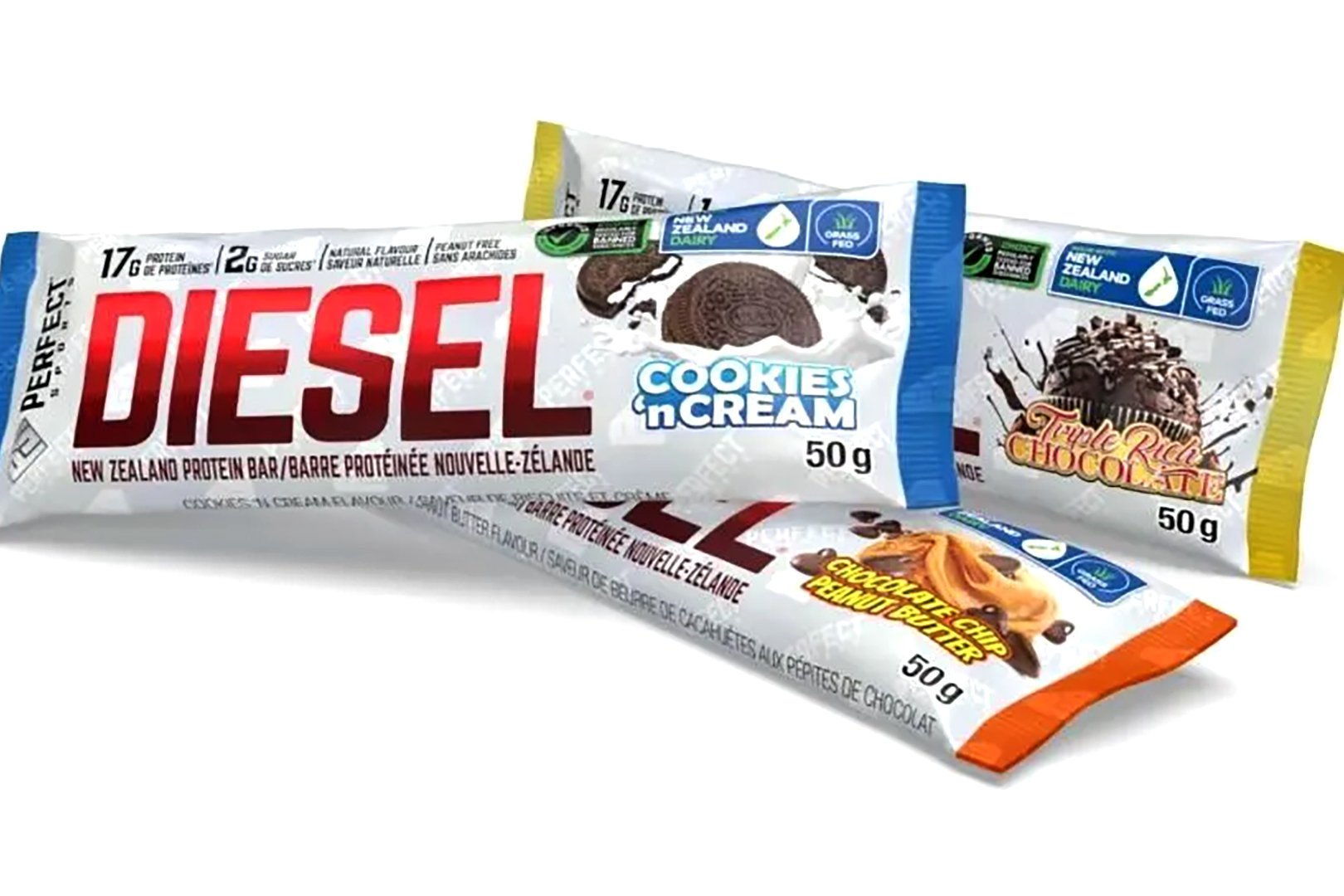 Perfect Sports has officially launched its functional debut, a spin-off of its signature New Zealand whey isolate-powered protein powder, in the Diesel Protein Bar. The product itself was unveiled a couple of weeks ago, promising a respectable 16 to 17g of protein in a 50g bar with 190 to 210 calories. The brand also announced a giant selection of flavors for the protein bar, including White Chocolate Caramel Peanut and White Chocolate Salted Caramel.
You can now purchase the Diesel Protein Bar directly from Perfect Sports' online store at $49.99 (36.84 USD) for a box of 12, and we also have the complete nutrition profile of the product, which wasn't the case when the snack was first announced. Alongside that, 16 to 17g of protein — coming from various New Zealand-based protein sources — is 19 to 21g of carbohydrates, the sugar portion of that nice and low at 1 to 2g and 3 to 4g fiber, 6 to 8g of fat, and once again, calories reasonably ranged from 190 through to 210.
Perfect Sports is launching its Diesel Protein Bar in all of its usual retail partners across Canada, 2,000 stores and counting, and that is a strong presence thanks to the original Diesel protein powder, which is proudly promoted as the country's number one-selling whey protein. The brand has already sold enough protein bars to consider the launch a success; in fact, on its first day of availability, Perfect Sports sold over half a million Diesel Protein Bar.