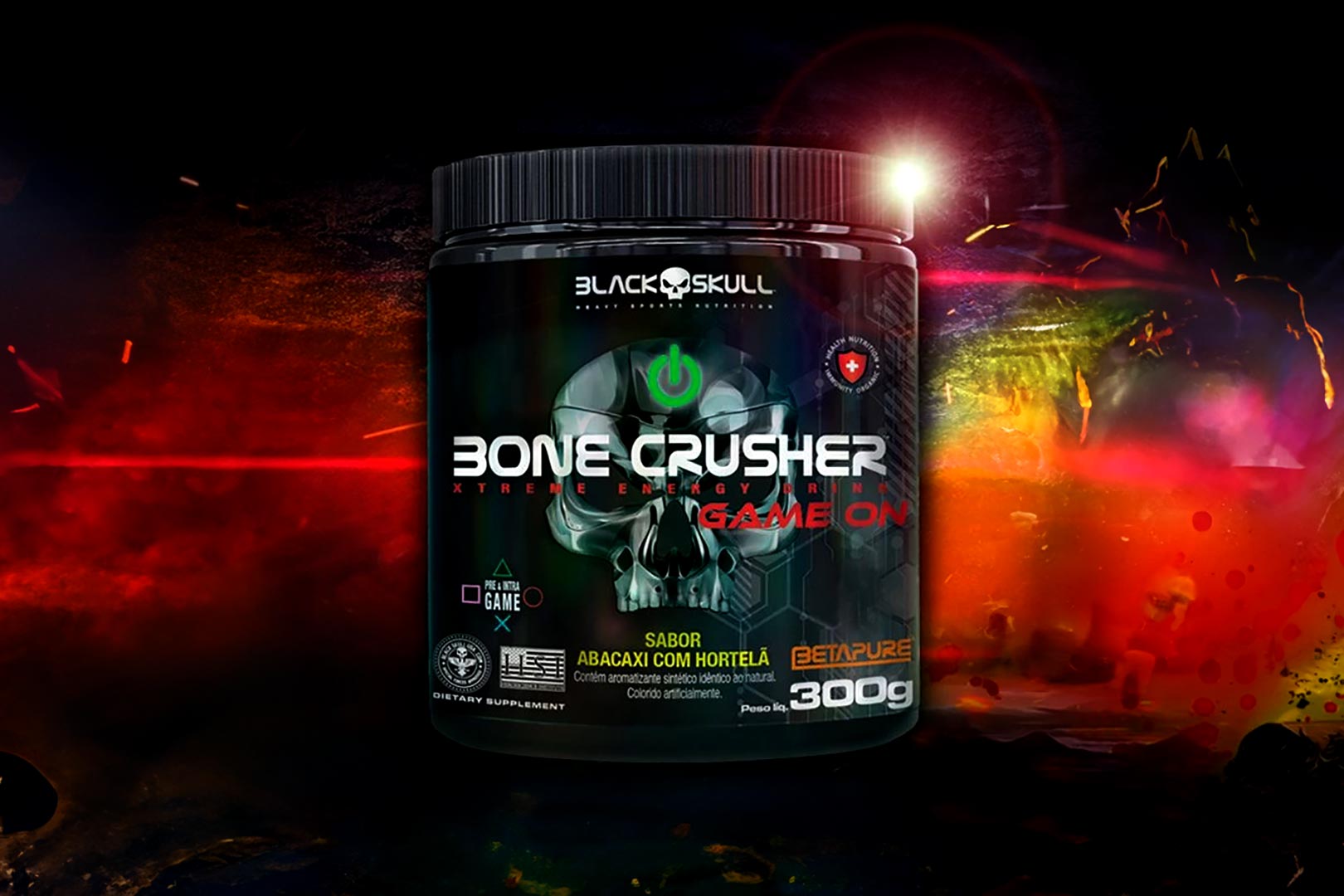 Black Skull has been busy these last few months of the year, dropping a number of completely new supplements, including Goodvito's pre-workout Baba Yaga, Sergio Oliver Jr's pre-workout Legacy, and a convenient protein RTD by the name of Whey Drink. The Brazilian brand has another product it's put out there for a category it hasn't touched before, although the common benefits for this type of thing it is certainly familiar with.
Bone Crusher Game On is essentially Black Skull's long-running pre-workout Bone Crusher reworked with a formula designed more specifically for gamers or those looking to smoothly elevate energy and focus, which also works for studying and general productivity. The formula is similar to the Bone Crusher pre-workout, although with a few ingredients not in the mix and lighter dosages of everything.
Black Skull's Bone Crusher Game On has creatine and taurine, like the regular Bone Crusher, but at lower amounts of a gram of creatine and 350mg of taurine. The components in there for the gaming-specific benefits of energy and focus include 103mg of choline, 75mg of coQ10, and a light dose of caffeine at 75mg, down from 140mg in the pre-workout.
Bone Crusher Game On is basically caffeine with a gram of creatine and light dosages of a few focus ingredients, all for the purpose of giving gamers more energy and focus to do what they do. The very interesting part is the price of Game On is almost twice that of the regular Bone Crusher. Black Skull sells the pre-workout directly at R$109.90 for a tub of 60 servings, and Bone Crusher Game On at R$109.90 (22.01 USD), also with 60 servings.