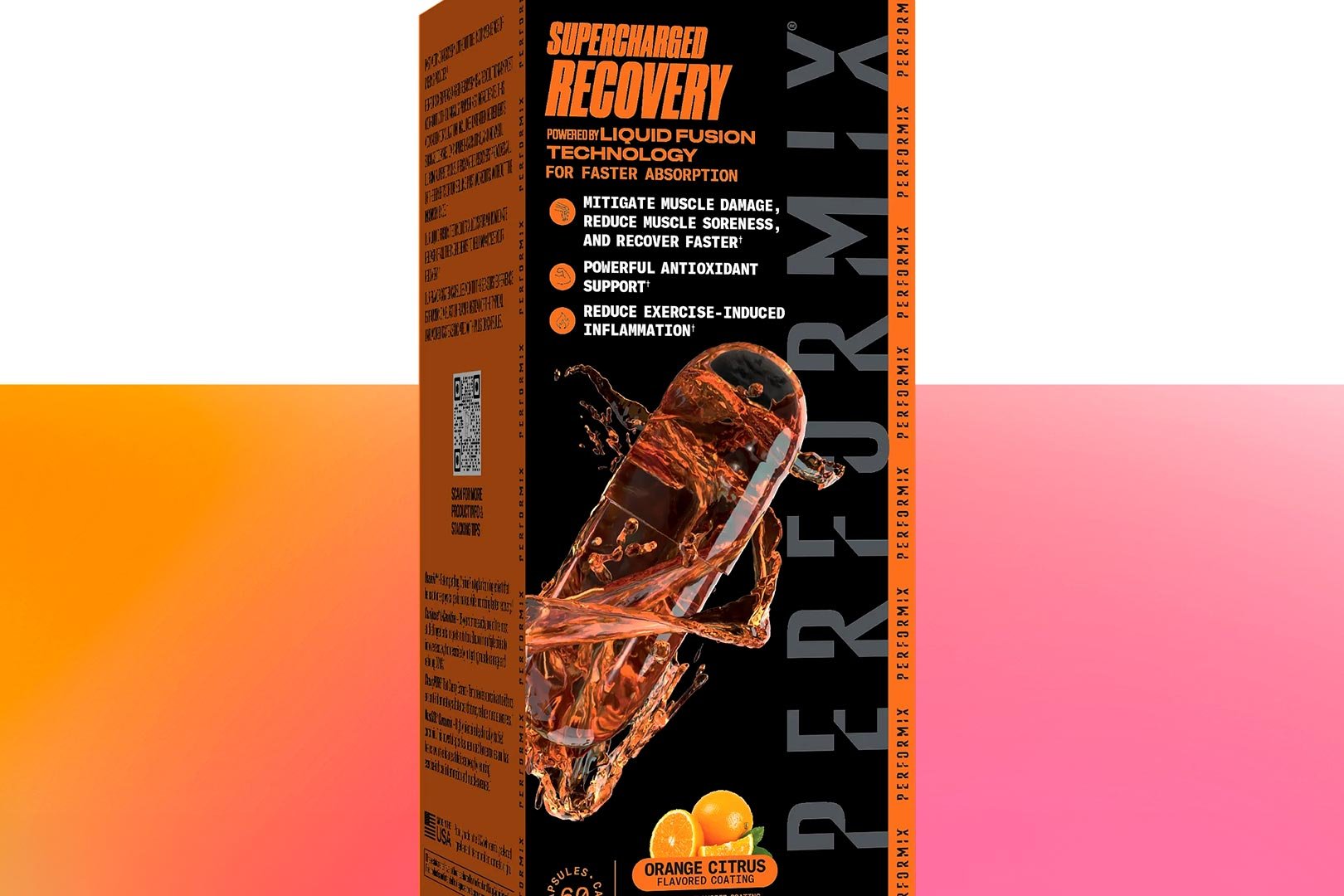 Supercharged Recovery is the third and final entry in Performix's Supercharged Series of flavored Liquid Fusion Technology-enhanced capsule supplements; the other two are the pre-workout focused Supercharged Preworkout for energy and focus, and Supercharged Pump, built to enhance muscle pumps with Nitrosigine. The purpose of Performix Supercharged Recovery is, of course, to support and improve muscle recovery with a handful of premium ingredients, all of which can be stacked with the other Supercharged products.
Performix's Supercharged Recovery features a gram of Carnipure branded carnitine, NovaSol at 32.5mg, a highly bioavailable curcumin to help with inflammation, 100mg of CherryPure tart cherry to reduce muscle soreness, and lastly, Oceanix phytoplankton for performance, which is also in Supercharged Preworkout. It's interesting to see the brand take the approach it has, bringing together components that improve and lead to better recovery, as opposed to the common dose of EAAs or BCAAs, as you get with most sports nutrition companies focusing on recovery around your workout.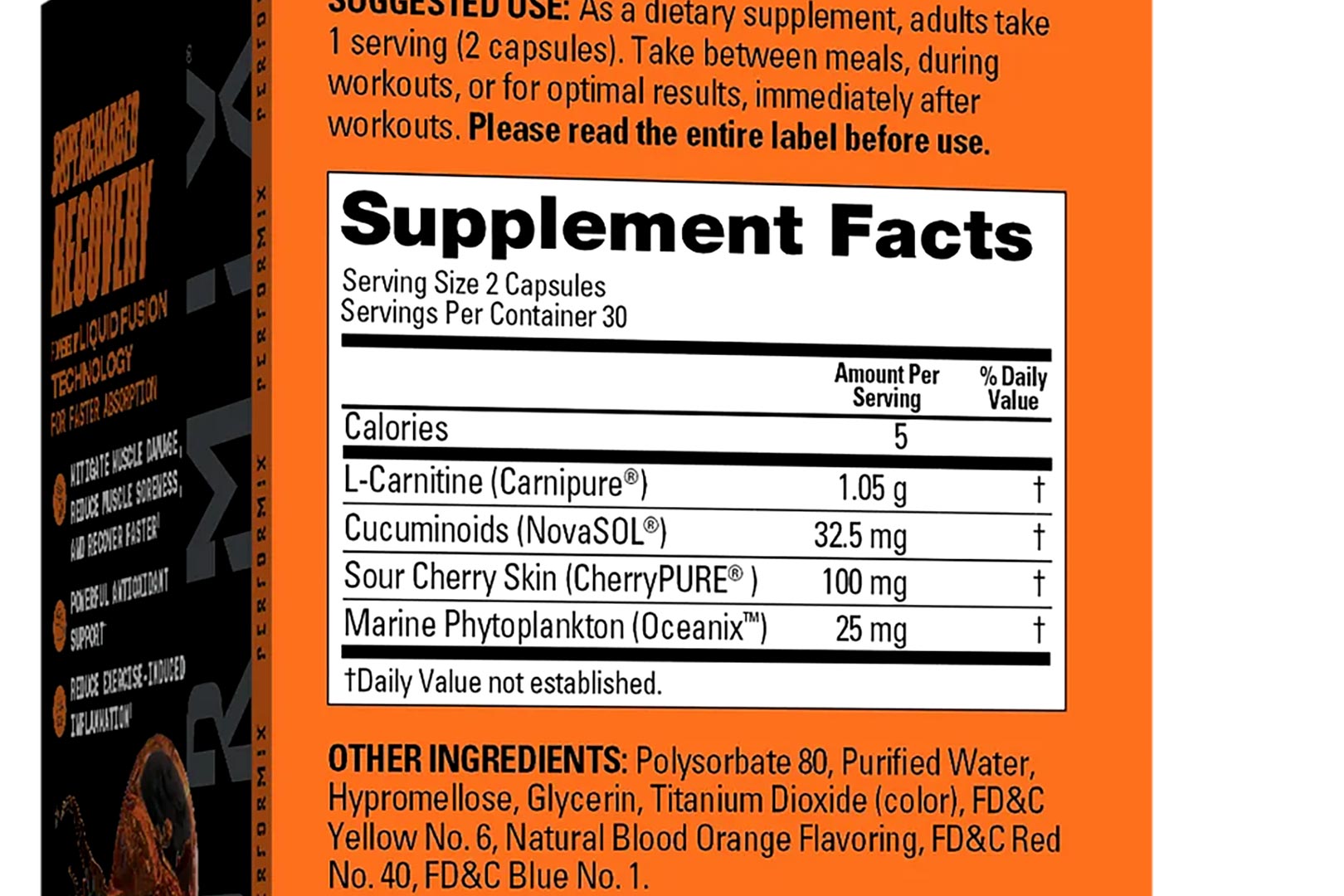 You can currently pre-order Performix Supercharged Recovery directly from the brand's online store alongside Supercharged Preworkout and Supercharged Pump at the consistent price of $49.99 for shipping and delivery in November. Supercharged Recovery wraps all of those ingredients into a compact two-capsule serving to have whenever and wherever you need, and again, those capsules are uniquely flavored, with Blue Raspberry for Preworkout, Redberry for Pump, and Supercharged Recovery is Orange Citrus.