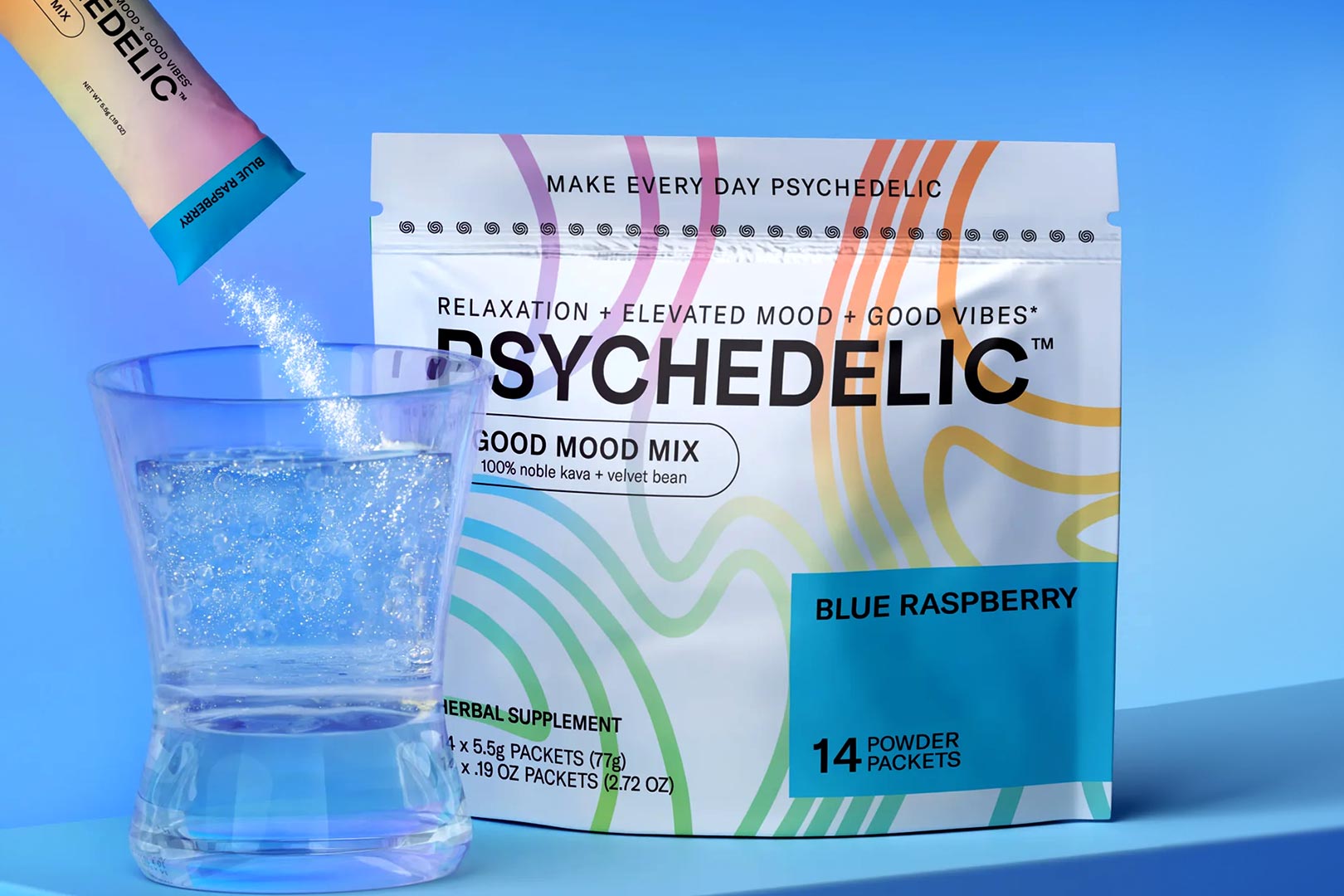 The beverage brand Psychedelic, from music producer Murda Beatz, started with an energy drink featuring a unique set of ingredients increasing and supporting energy and mood. The aptly named Psychedelic Water features a multi-benefit blend of kava kava, damiana, and green tea, supplying a relatively light 75mg of caffeine. Since its debut, Psychedelic has added more flavors to its energy and a shot featuring mushroom extracts.
Psychedelic has something new this month that isn't immediately drinkable with the Psychedelic Good Mood Mix. It is a stick-pack powder supplement in two classic flavors, with Blue Raspberry and Watermelon. On the formula side, the product takes a page out of Psychedelic Water's playbook and has 250mg of kava kava, 75mg of the l-dopa source mucuna pruriens, and a touch of maltodextrin bringing 5g of carbohydrates and 20 calories.
The formula isn't overly complex, although that's the case with Psychedelic's other items, and it stays true to its loyal fans, aiming for a familiar benefit in Good Mood Mix, in mood-enhancement and with kava kava, the same as its beverage. The brand's non-liquid offering is available through its online store at $29.99 for a bag of 14 single-serving stick packs, and you can buy bundles of up to four bags, but they're still $29.99 each.