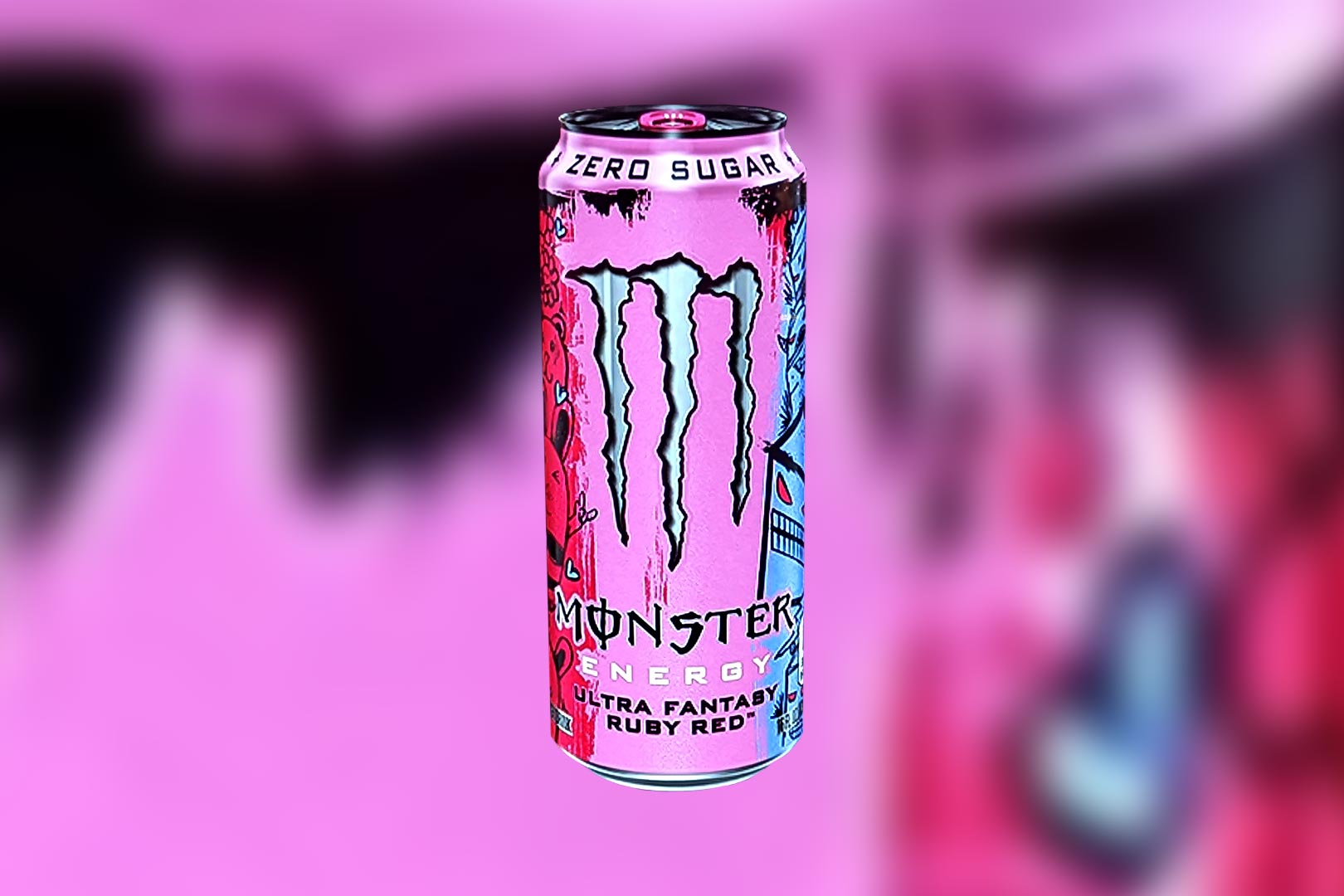 At the NACS Show in Atlanta last week, the Monster Beverage Corporation genuinely stole the show, bringing a host of innovations to the Georgia World Congress Center for many of its brands and energy drinks. The beverage giant revealed and sampled Reign Total Body Fuel in Sour Gummy Worms, Reign Storm in Citrus Zest and Strawberry Guava, the on-point sugar-free NOS Zero, Rio Punch for the refreshing Monster Juice, and a returning Green Tea flavor of the non-carbonated Monster Rehab.
Another exciting innovation Monster Beverage Corporation brought to the NACS Show this year was Monster Ultra Fantasy Ruby Red, the latest taste creation for its hugely popular and our favorite energy drink on the market, the zero-sugar Monster Ultra. Ultra Fantasy Ruby Red is specifically a red grapefruit flavor, and it does communicate that taste on a similar level to the likes of Monster Ultra Strawberry Dreams, alongside the product's usual 150mg of caffeine, absolutely no sugar, and ten calories.
One of the questions we've got frequently around Monster Ultra Fantasy Ruby Red is the design, specifically the colors. The beverage behemoth called on legendary Monster artist Pink Taylor for the artwork of the flavor extension, and it is intentionally different from the rest. Fantasy Ruby Red has the usual bits and pieces around the face, but behind that are three colors, not one, with red on the left, pink down the middle, and blue on the right.
Monster Beverage Corporation wants the Monster Ultra Fantasy Ruby Red to be impactful on the shelf, including next to other delicious flavors in the two-billion-dollar Monster Ultra line, which is something the multi-colored Fantasy Ruby Red will undoubtedly do when it comes to market early next year.