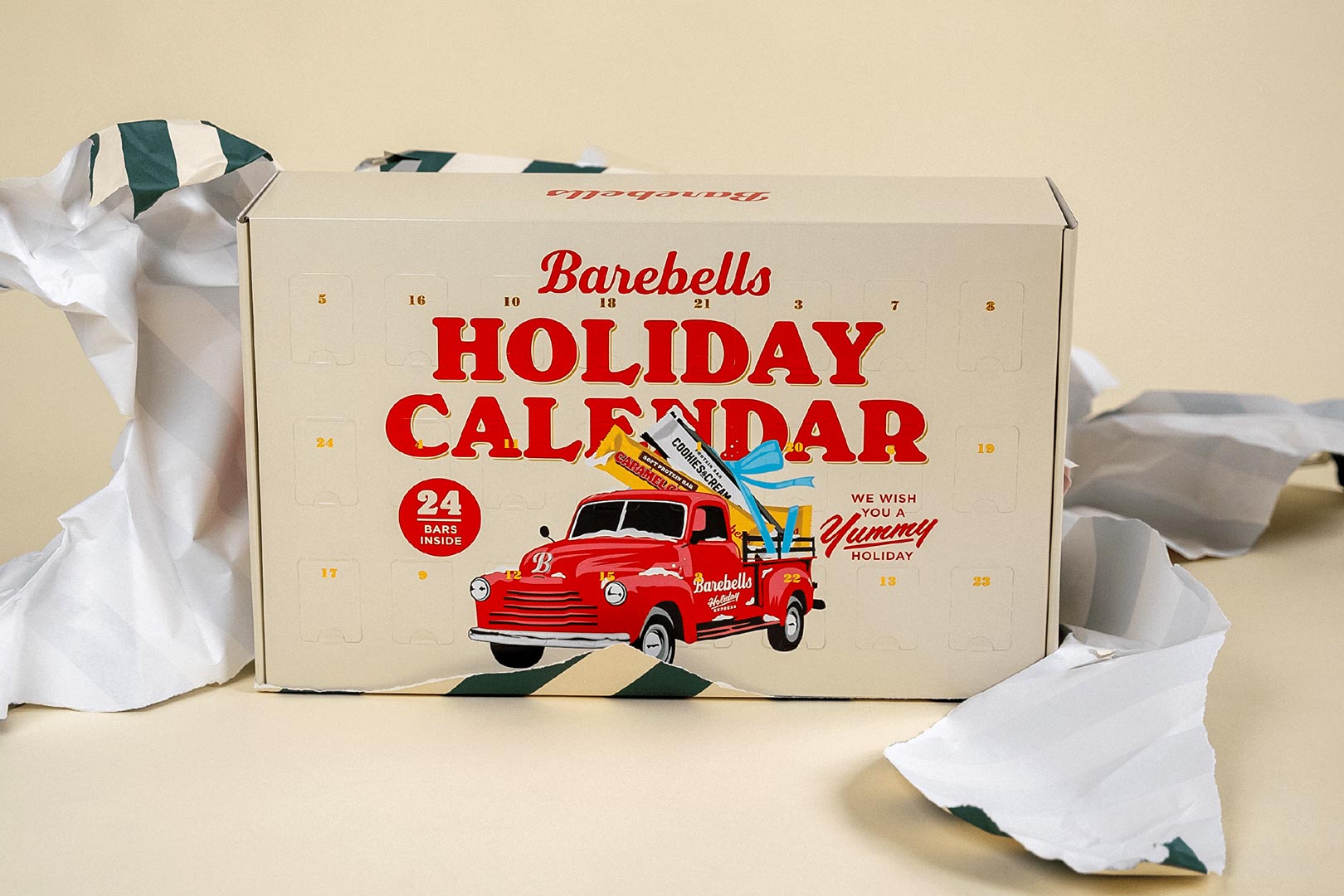 For years, we've seen functional food companies in Europe treat fans in the region to special edition advent calendars full of delicious protein-packed snacks and better-for-you treats. They were incredibly easy to get your hands on in Europe, but with most of them being giant, they were not shipped internationally. For 2023, we're finally getting one of those powerhouse functional competitors to bring the fun of advent calendars with a protein twist to the US.
For Christmas this year, Barebells, the leader of the immense protein bar category, is launching a custom advent calendar filled with different versions and flavors of its protein bar, as opposed to bite-sized pieces of solid chocolate. There are ten different products across the 24 windows, including various flavors of the rising Soft Protein Bar, the vegan-friendly Plant Based Protein Bar, and the number-one-rated, legendary original, the Barebells Protein Bar.
Barebells advent calendar is, of course, limited, and in Europe, these things tend to sell out very quickly due to the popularity of the brands themselves, how awesome they are, and the select number of units. You can get the protein bar-filled calendar directly from the dedicated US online store for Barebells at shop.barebells.com at a price of $59.99. That price is actually very reasonable, considering you get two boxes worth of protein bars in the fun format.