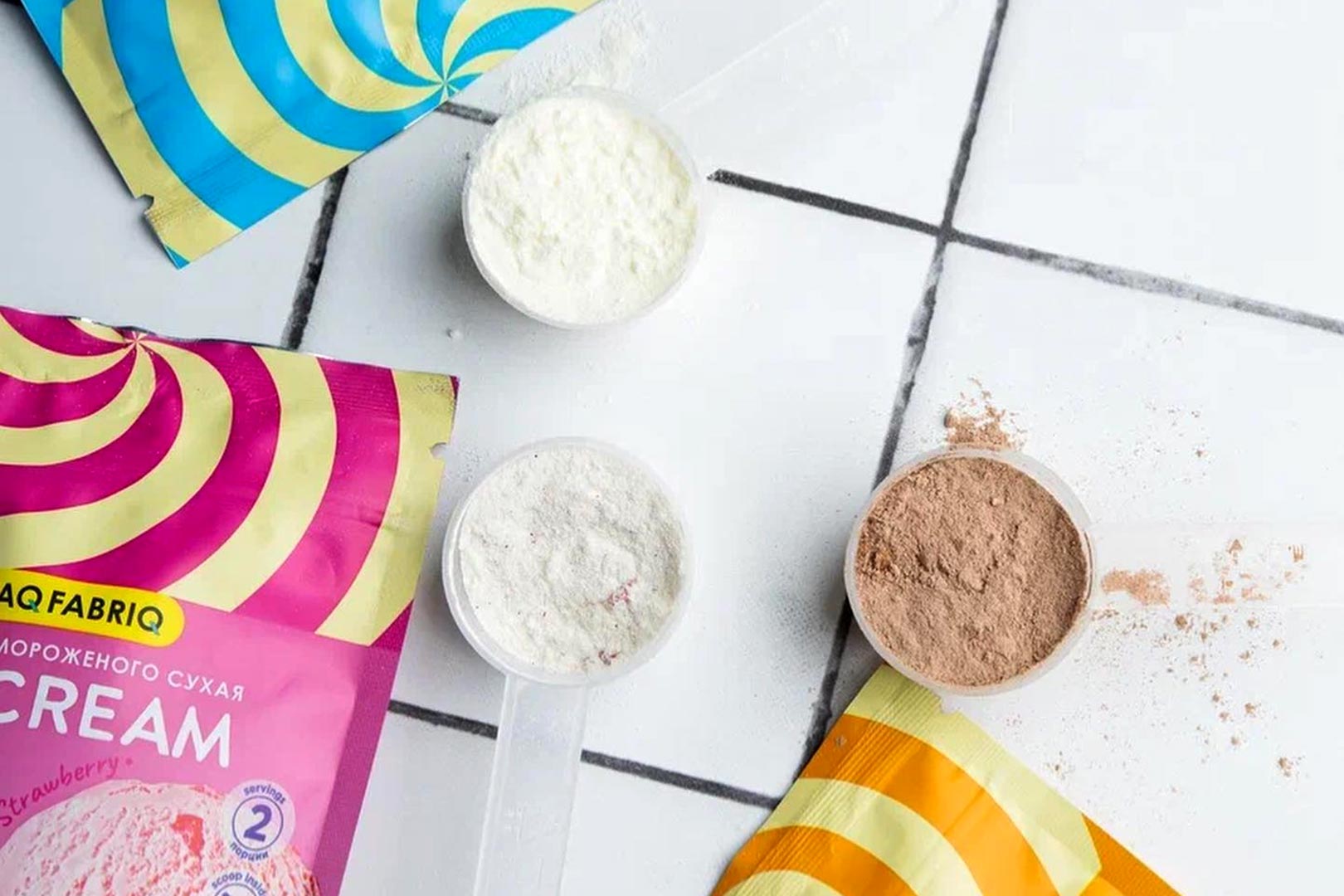 Bombbar in Russia has played around with frozen functional foods many times in the past, and it hasn't always been around the typical form of bulk, sweet and smooth ice cream. The creative company and three-time Functional Brand Of The Year winner has crafted high-protein ice cream on a stick, small pints and large tubs of protein ice cream, and even small, pocket-sized, better-for-you ice cream that comes in a crunchy cone.
The latest from Bombbar comes under its flavor first Snaq Fabriq family, which doesn't traditionally care too much for giving you high amounts of protein; that's more for its Bombbar and Chikalab lines. The new Snaq Fabriq extension is simply named Ice Cream; although it's not a frozen functional food like all of those mentioned above, it is a bag of powder that you can turn into ice cream in your own kitchen in three classic flavors.
Bombbar and Snaq Fabriq's Ice Cream sticks to that common style of the sub-brand in that it's more about being a healthier alternative to regular food than giving you high protein. The product has no sugar, immediately resulting in a better option than your usual, sugar-filled sweet treat, and it is launching tomorrow in three common ice cream flavors. There is Chocolate, Vanilla, and Strawberry, availablein bags of 120g, which is enough for two servings of the significantly lower sugar functional ice cream.