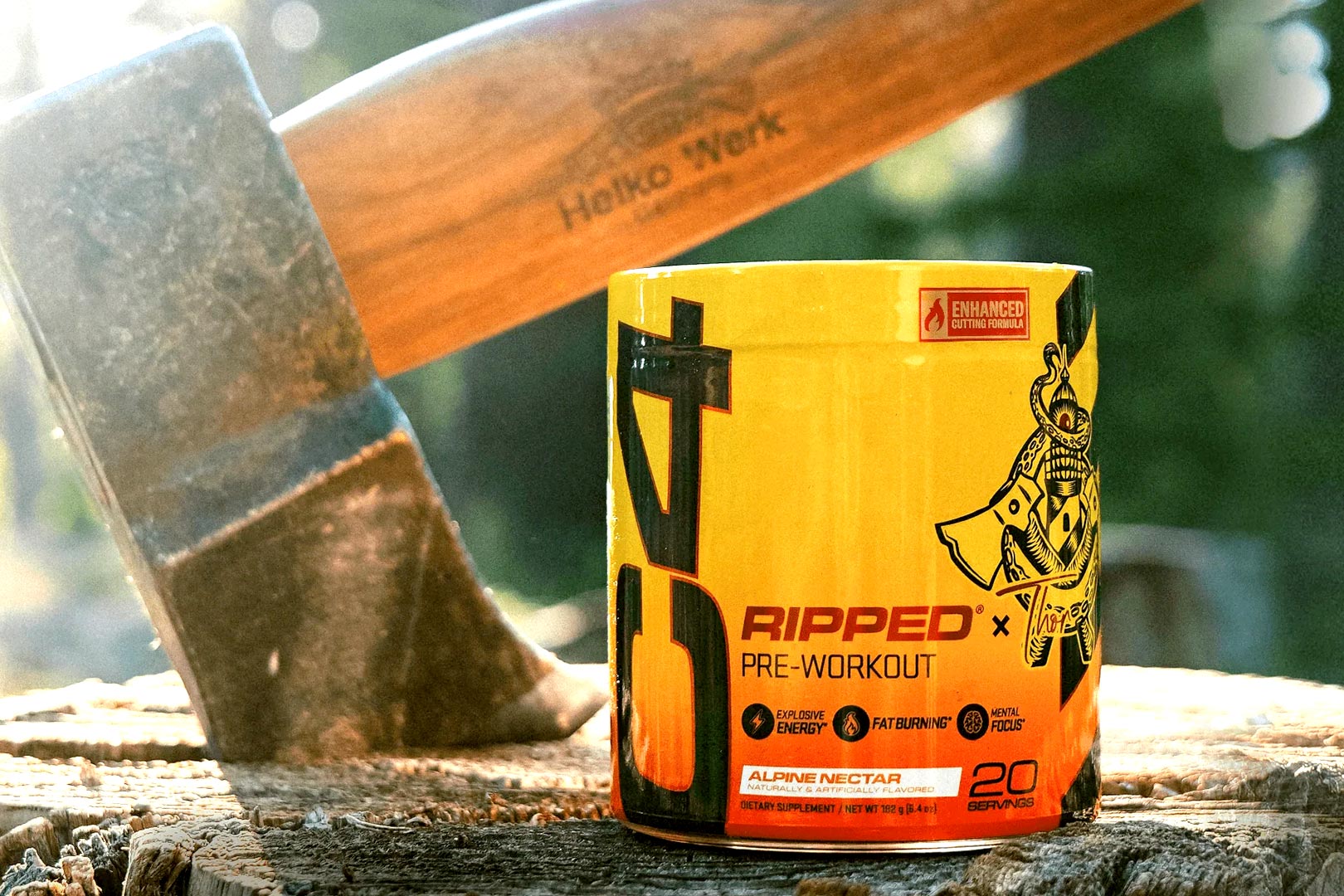 The pre-workout specialist Cellucor has put out a special edition flavor collaboration, not like the authentic flavors we've seen it do with Starburst, Skittles, and Popsicle, but with one of its premier ambassadors in, Thoren Bradley, known more briefly as Thor. The product the legacy sports nutrition brand and influencer have created is a flavor of the hybrid fat-burning pre-workout C4 Ripped, although it is a bit more than a fresh new taste.
Cellucor and Thor's C4 Ripped pre-workout comes in an Alpine Nectar flavor, separate from the supplement's several other options like Icy Blue Razz, Raspberry Lemonade, and Cherry Limeade. What makes the collaboration a bit more than just another flavor of C4 Ripped is the formula has a few tweaks. It features 33% more caffeine at a combined total of 200mg, and for a bit of extra focus to go alongside the energy, the clinically proven Brainberry has been thrown in as well at an effective 65mg a serving.
Cellucor has not put up a facts panel for its Thor collaboration, the Alpine Nectar C4 Ripped, so unfortunately, we only have the highlights to know what's in the formula. There isn't any confirmation that the other key components in C4 Ripped have remained; either way, you can now purchase the pre-workout. Over at cellucor.com the partnership product is the same as a regular tub of C4 Ripped at $39.99 but with two-thirds the servings at 20.