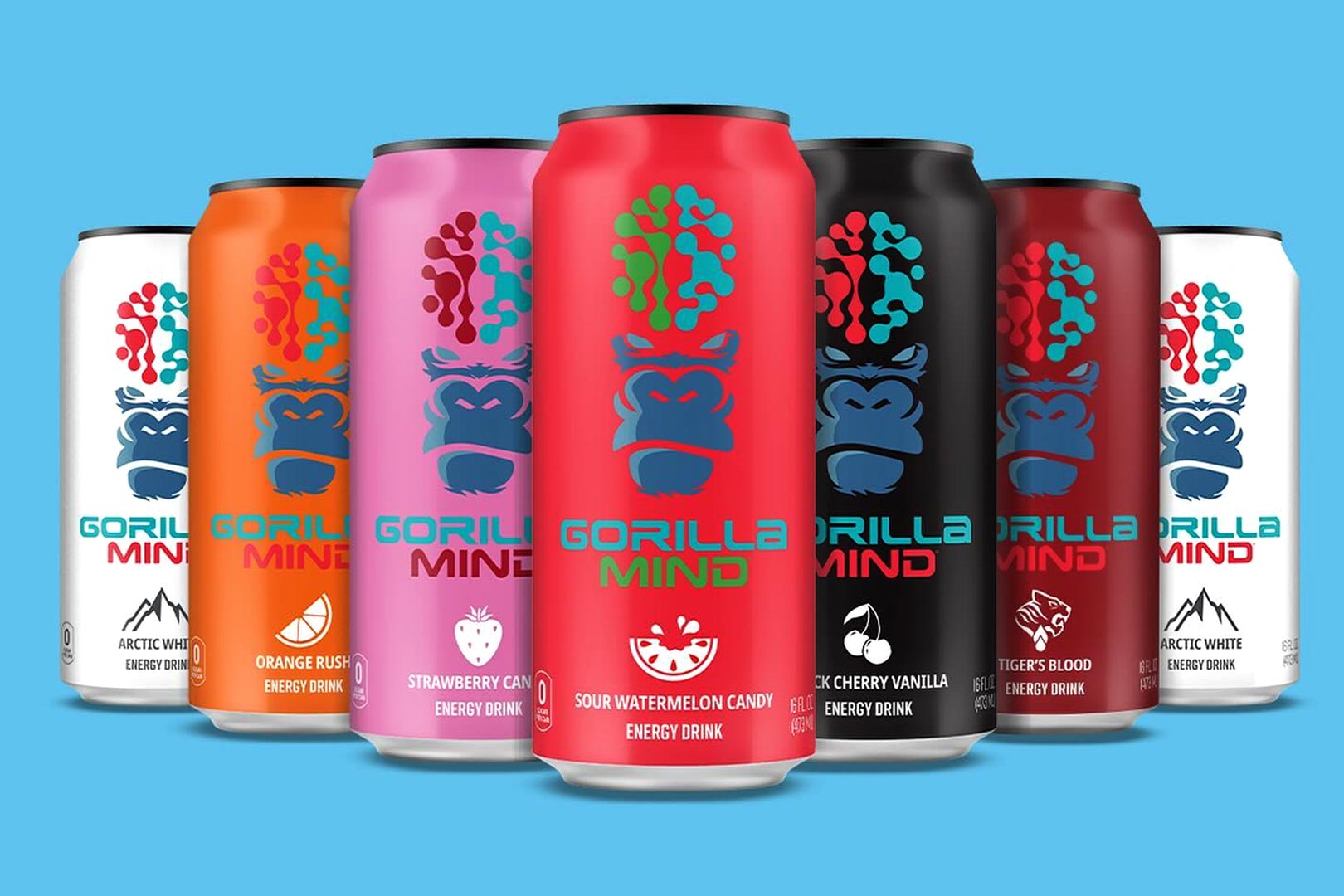 One of the two bold statements Gorilla Mind made before launching its highly effective Gorilla Mind Energy Drink was that it would be the most efficacious competitor in the category and would be releasing a new flavor every month for the next year after its debut. The nootropic experience the brand delivers in the product is indeed the most efficacious we've come across, and as for the frequent flavor extension promise, Gorilla Mind has not been disappointing.
For those wondering how on track the Gorilla Mind Energy Drink is to one new flavor every month since it launched back in April, it is still very much in the running. The product arrived in four flavors with Arctic White, Black Cherry Vanilla, Exotic Kiwi, and Orange Crush. In the three months following that, the brand added four more tastes in Wild Grape, Strawberry Candy, Lychee Bomb, and Tiger's Blood, so at that point, Gorilla Mind was arguably one ahead on the scoreboard.
Since July, things have been slow, but again, the Gorilla Mind Energy Drink was one ahead, so it had done enough for one a month to August. It was around then we got the launch of Sour Watermelon Candy, exclusive to The Vitamin Shoppe, and just last week, we got another exclusive for that same retailer in Lucky Lemon. Just to count things up, it has been a little over six months since April when the beverage arrived, and six more flavors have been added, two of them exclusives.
Word is a Tropical Storm Gorilla Mind Energy Drink is arriving at the end of the month, giving it seven from seven. The brand has certainly followed through on its promise so far, and it doesn't look like it'll be falling short, especially since it's come this far. The flavor drops have certainly made things even more exciting for Gorilla Mind's successful beverage, and we look forward to the remaining five and the brand simply doing something no other newcomer to the category has done.