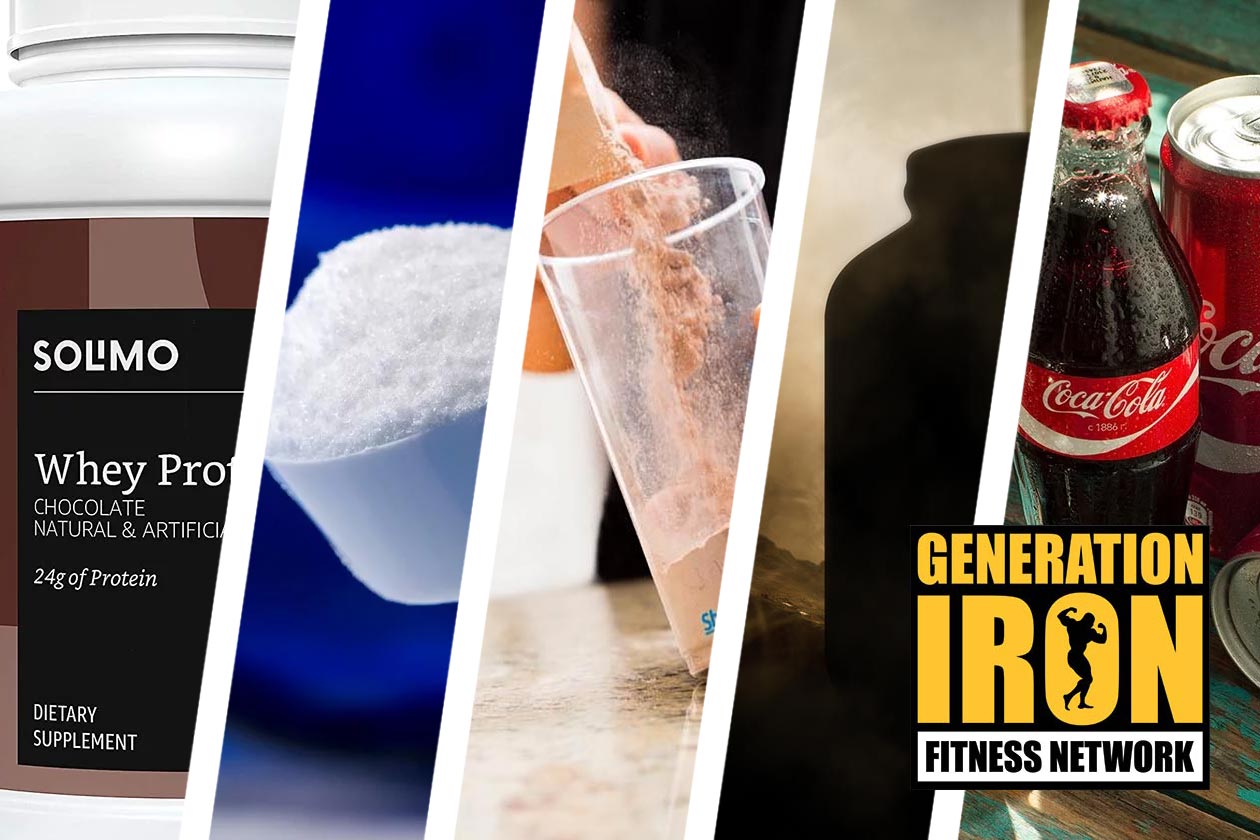 We're back again with another News Of The Week post, where we collect together some of the hottest stories shared on Stack3d over the past seven days. While we haven't seen too many major releases recently, the industry still seems to be filled with creativity and excitement.
The Amazon Brand Solimo has launched two new protein powders, one of which is a little more straightforward than the other. Both supplements feature a blend of whey proteins with the more complex protein product featuring an added blend of creatine, BCAAs, and glutamine.
The supplement industry veteran Bruce Kneller has revealed that he's come up with a huge family of new stimulants that are all currently patent pending. Kneller has a total of over 120 compounds, all of which are said to be legal dietary ingredients and 100% DHSEA compliant.
This past week we were introduced to an innovation in the world of shakers with Shaker Sleeves. They are essentially disposable liners that you can stack in your shaker to separate your supplement powders, as well as keep your liquid separate from your shaker, so you don't have to clean it.
Voting for the sixth annual Protein Wars competition is now open, and it is already shaping up to be the most popular Protein Wars ever. This week we've got the first half of our round one competitors being voted on with the second lot going into battle from tomorrow morning through until Sunday.
While we continue to see more and more supplement companies jump into the energy drink market with delicious on-the-go products, details have surfaced on Coca-Cola possibly doing the same. Reuters reported that the company has been working on plans for two drinks, Coca-Cola Energy and Coca-Cola Energy No Sugar.
Trending brands
1. MAN Sports
2. Steel Supplements
3. Olympus Labs
4. Black Magic Supply
5. Redcon1
This post is presented in partnership with Generation Iron