Nov 10th, 2020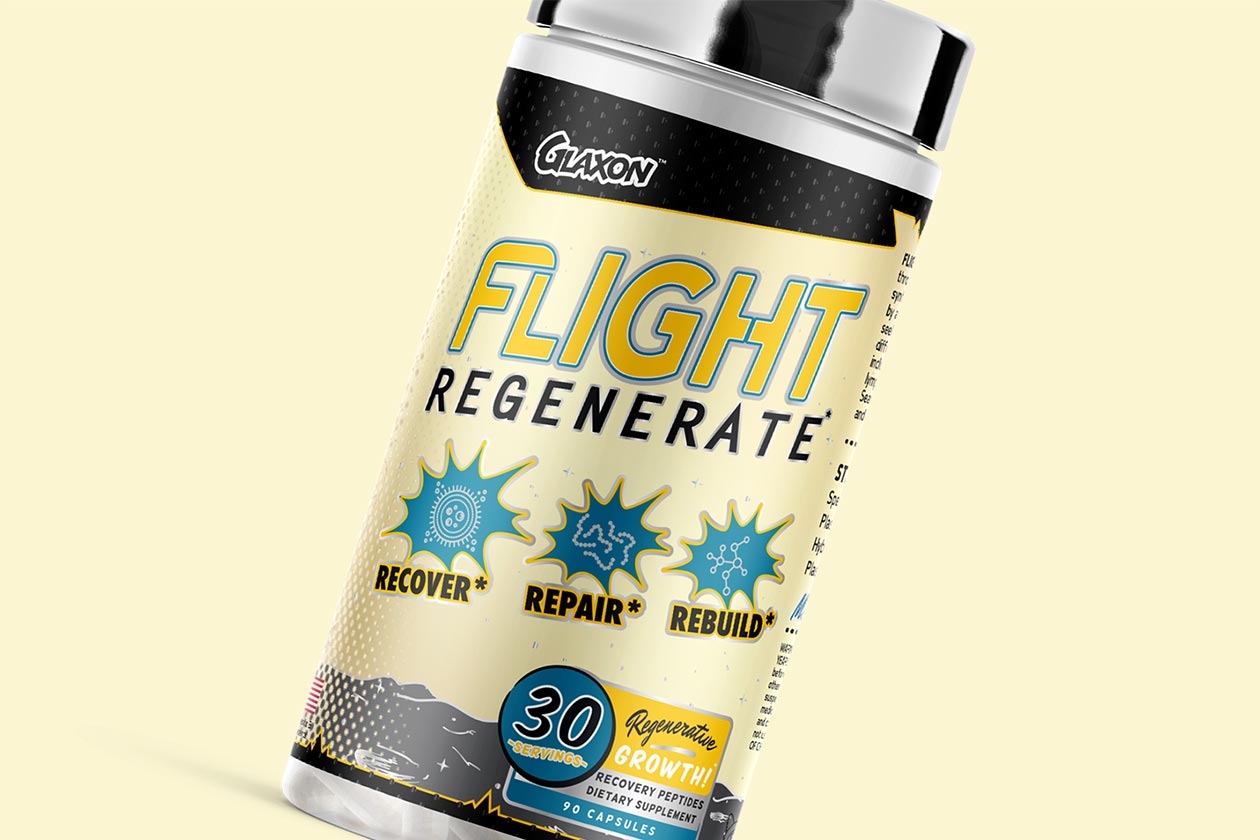 Glaxon has revamped another supplement this week as a part of its season two overhaul, where it updates all of its products with a fresh new look and formula tweaks. The item the brand has its attention on this time is its top-rated recovery supplement Flight, which does an incredible job at making you feel more recovered, re-energized, and refreshed from day to day.
Glaxon's all-new version of Flight aims to provide an even better experience than the original, but with a few changes to its formula. The brand has packed the updated product with bovine extract and bovine colostrum powder to help with muscle growth and recovery, and spirulina for its anti-inflammatory and anti-oxidant benefits.
Porcine placenta powder and kelp extract are also in Glaxon's season two version of Flight like the original, for anti-aging effects alongside AFAnin Plus branded blue-green algae extract for even better recovery results. The one final feature in the supplement is Lipidox, something the brand also put into its premium multivitamin Multi to improve absorption.
You can get a complete look at the formula behind the new Glaxon Flight in the facts panel above, which, as we mentioned with the original, does not include your typical blend of recovery ingredients. Like many things the brand does, it took a different approach on this one, although it still has other, more traditional recovery products like Xeno Amino.
While Glaxon's second version of Flight looks like it'll be as good if not better than the first, the more exciting part about the sequel is its price. When Flight originally hit the market it had a regular price at glaxon.com of $99.99, with coupons bringing it down to $80. Glaxon's season two takes that much lower to a more reasonable $49.99 for a bottle of 30 servings.