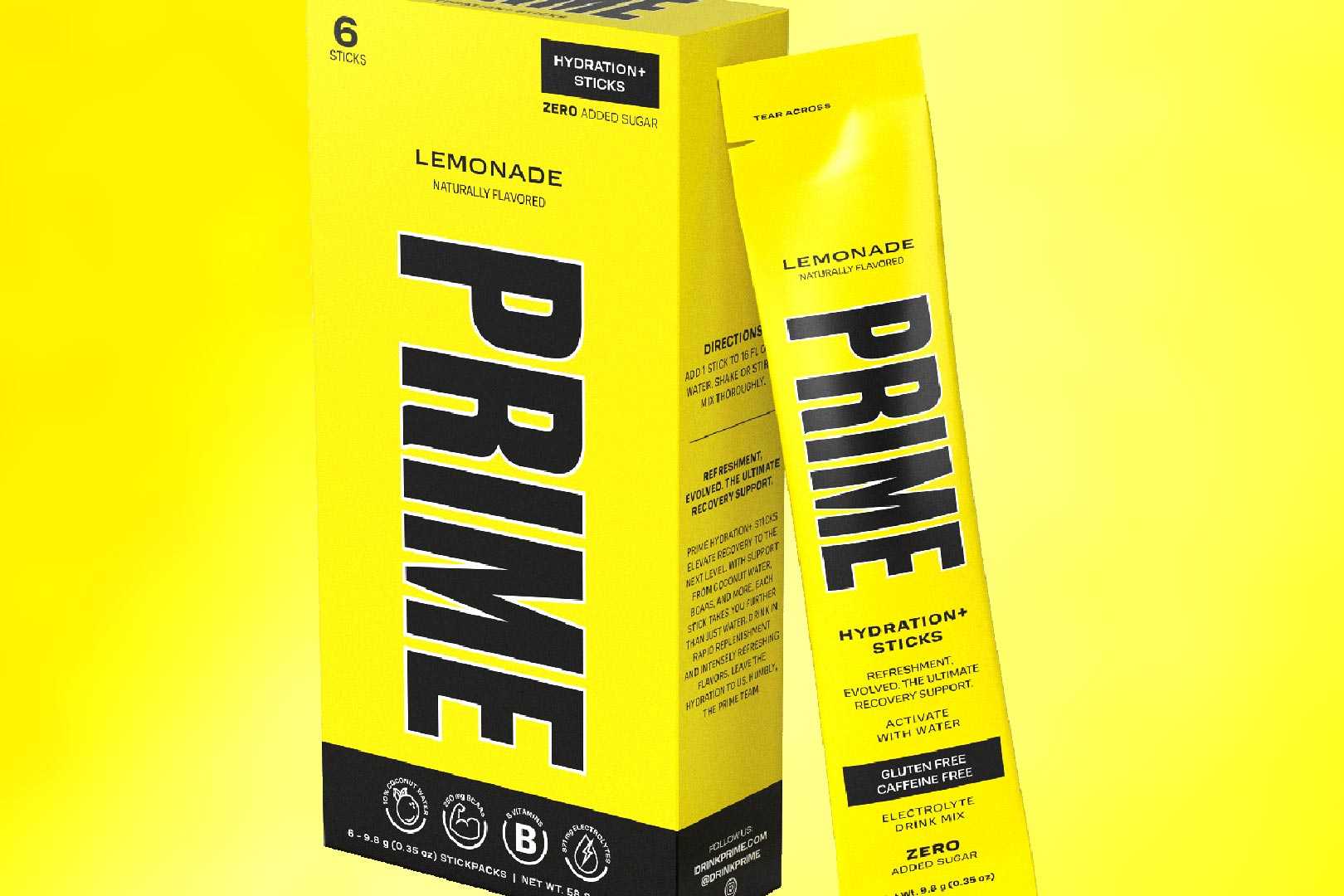 The all-new Lemonade flavor of Prime's signature hydration beverage, the sports drink Prime Hydration, is already showing up in stores across the country, with online availability through the brand's online store going live tomorrow. Lemonade is officially the tenth taste for the product, counting the special edition and limited-time KSI Prime Hydration, although, as far as we know, Lemonade is not limited and is an ongoing flavor.
It turns out Lemonade is not only an additional option for the Prime Hydration sports drink, but the brand from influencers Logan Paul and KSI, is also releasing it as a flavor for the spin-off supplement, Prime Hydration Sticks. For those not familiar with the stick-pack version, it is essentially a powdered alternative to the original Prime Hydration drink, that you pour into a bottle and mix with water for all of the same benefits.
Previously, Prime Hydration Sticks were only available in four of Prime Hydration's many flavors in Tropical Punch, Blue Raspberry, Ice Pop, and Lemon Lime, with the sweet and citrusy Lemonade coming in as its fifth and the first addition to its menu since it made its debut. The Lemonade Prime Hydration Sticks are launching alongside the Lemonade Prime Hydration beverage, going live tomorrow at 1PM Eastern at drinkprime.com.