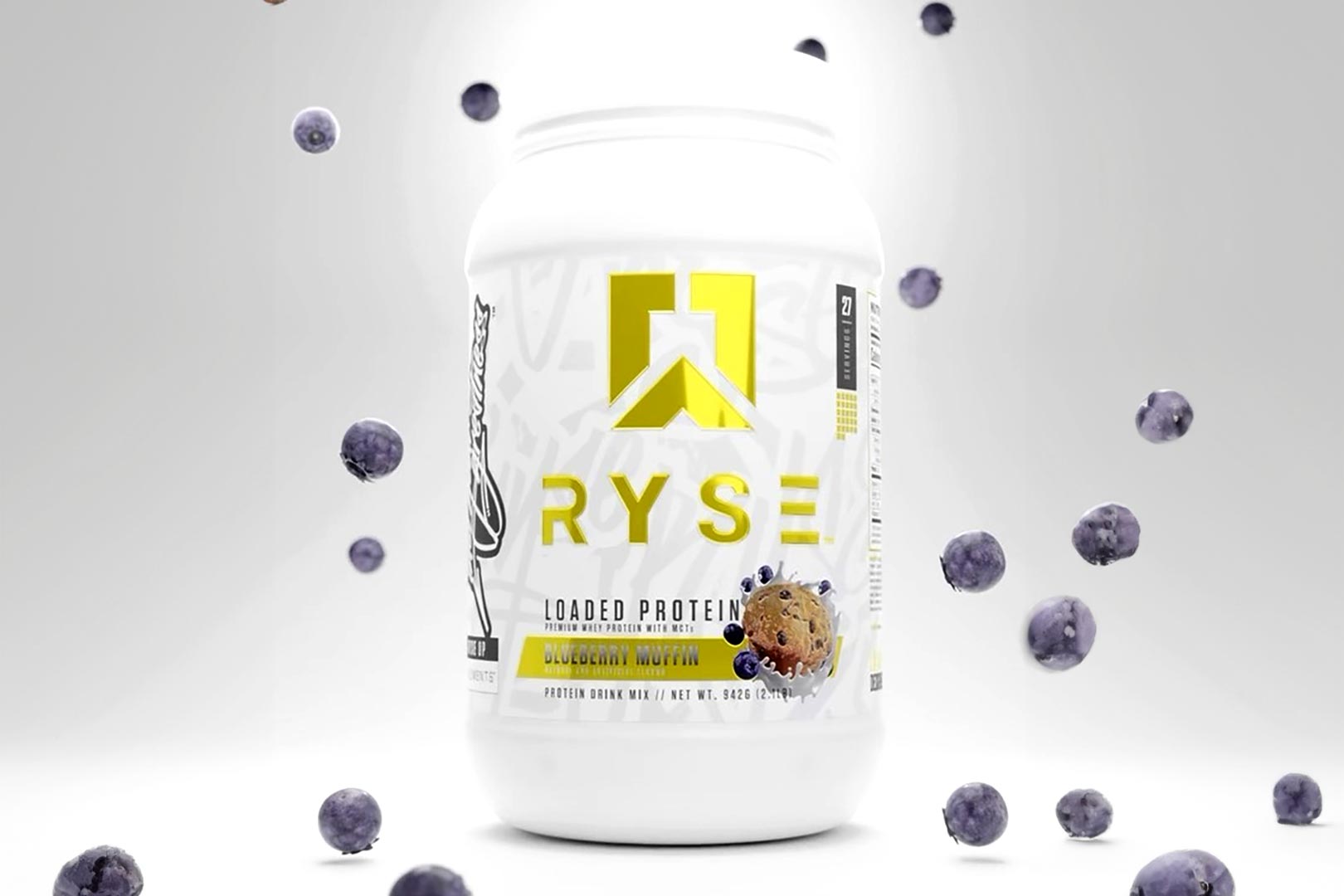 A lot of RYSE's attention lately, if not all of it, has been on flavor extensions for its fast-growing and Clash Of The Cans winning energy drink, RYSE Fuel, with four new options being announced in a short two months, including the recent Rainbow Sherbet and Pink Splash. This week the brand is showing love for another popular product in its lineup in the even more awarded Loaded Protein, which was the winner of our last two Protein Wars competitions.
RYSE's Loaded Protein is already available in many different flavors, such as Fruity Crunch, Vanilla Peanut Butter, Chocolate Cookie Blast, and some authentic collaborations in Jet-Puffed Marshmallow, Skippy Peanut Butter, and Chocolate MoonPie. At the end of this month, so Monday of next week, the brand is rolling out another original flavor creation for its signature protein powder in Blueberry Muffin, based on the sweet baked treat of the same name.
The Blueberry Muffin Loaded Protein will be available through RYSE's own online store over at rysesupps.com, where you'll pay a reasonable $44.99 for a 2lb tub of the protein powder or the slightly more cost-effective $79.99 for a 4lber.