Jan 30th, 2021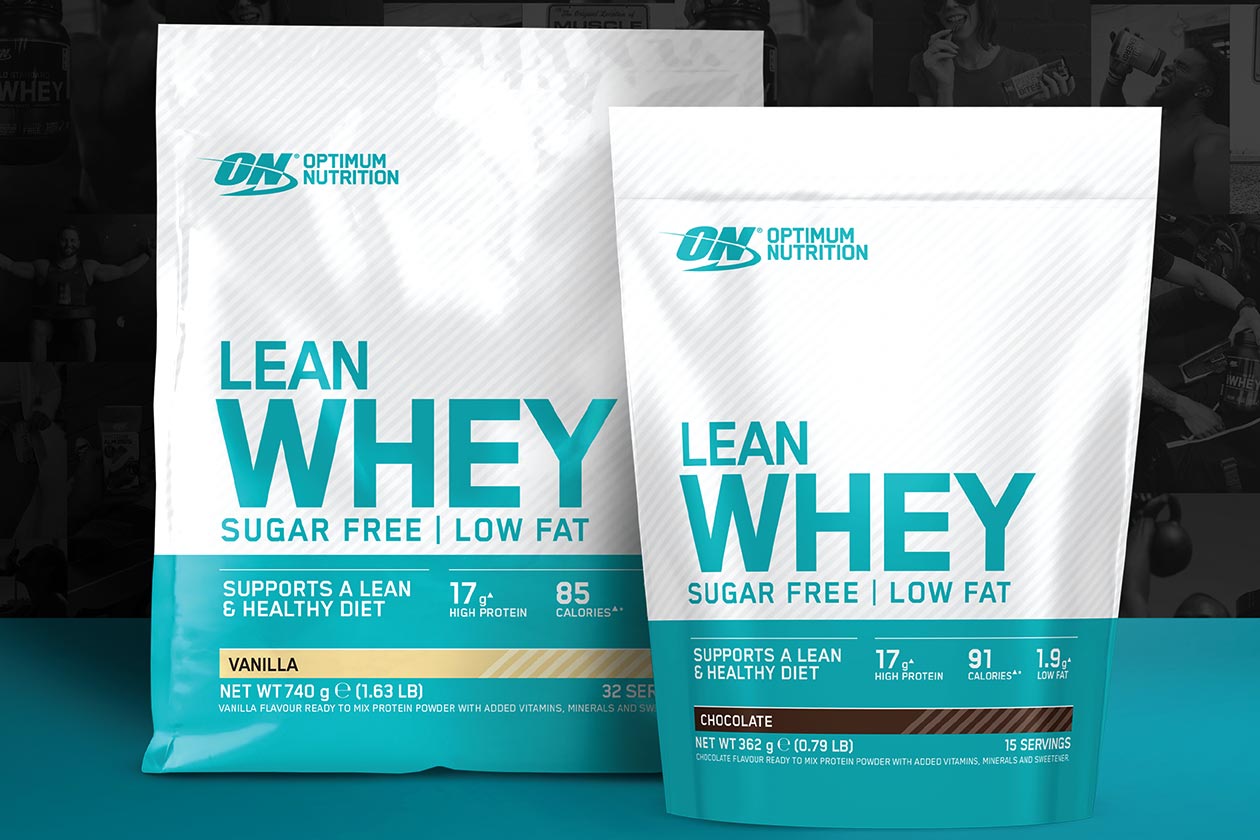 Last week's headlines were dominated by legacy supplement company Optimum Nutrition with news of several products, although they were all for the UK and Europe. There was EAA Energy, Gold Standard Pre-Workout, Gold Standard Plant Pre-Workout, the AmiNO Energy drink, the Fruit and Nut Protein Crisp, and now we have details on yet another one rolling out February 10th.
Optimum Nutrition Lean Whey is the supplement we have all you need to know about today, which, true to its name, is a lean, whey concentrate-based product packing 17g of protein, 1.7g of fat, 400mg of carbohydrates, and 86 calories. The brand has also infused the supplement with a variety of vitamins and minerals; all included at precisely 15% of your daily recommended value.
Optimum Nutrition heavily highlights that Lean Whey has no sugar and categorizes the product as a protein powder for a more mainstream audience, leading to a lean and healthy lifestyle. To make it even more appealing to fans, the brand has put together a strong selection of flavors with Chocolate, Vanilla, and less common Strawberries & Cream, Salted Caramel, and Caffe Latte.
Three of Optimum Nutrition Lean Whey's five flavors are being produced in both 15 and 32 serving bags, while the other two, Caffe Latte and Salted Caramel, only come in the larger size. Once again, the brand is rolling out Lean Whey on February 10th exclusively at the major health and nutrition retailer Holland & Barrett in the UK and no exclusivity for the rest of Europe.